Product Description
#detail_decorate_root .magic-0{width:750px}#detail_decorate_root .magic-1{overflow:hidden;width:750px;height:318px;margin-top:0;margin-bottom:0;margin-left:0;margin-right:0}#detail_decorate_root .magic-2{margin-top:0;margin-left:0;width:750px;height:318px}#detail_decorate_root .magic-3{border-bottom-style:solid;border-bottom-color:#53647a;font-family:Roboto;font-size:24px;color:#53647a;font-style:normal;border-bottom-width:2px;padding-top:8px;padding-bottom:4px}#detail_decorate_root .magic-4{overflow:hidden;width:750px;height:61px;margin-top:0;margin-bottom:0;margin-left:0;margin-right:0}#detail_decorate_root .magic-5{margin-top:0;margin-left:0;width:750px;height:61px}#detail_decorate_root .magic-6{vertical-align:top}#detail_decorate_root .magic-7{padding:0;margin:0;color:#333;font-size:14px;padding-left:4px;font-weight:bold;white-space:pre-wrap}#detail_decorate_root .magic-8{vertical-align:top;display:block;padding-right:4px;box-sizing:border-box;padding-left:4px}#detail_decorate_root .magic-9{vertical-align:top;padding-bottom:4px;box-sizing:border-box;padding-top:4px}#detail_decorate_root .magic-10{padding:0;margin:0;white-space:pre-wrap;font-size:14px}#detail_decorate_root .magic-11{width:750px;border-collapse:collapse}#detail_decorate_root .magic-12{min-height:18px;padding:5px 10px;width:241px;min-height:18px;box-sizing:content-box}#detail_decorate_root .magic-13{min-height:18px;padding:5px 10px;width:460px;min-height:18px;box-sizing:content-box}#detail_decorate_root .magic-14{overflow:hidden;width:750px;height:750px;margin-top:0;margin-bottom:0;margin-left:0;margin-right:0}#detail_decorate_root .magic-15{margin-top:0;margin-left:0;width:750px;height:750px}#detail_decorate_root .magic-16{overflow:hidden;width:750px;height:568px;margin-top:0;margin-bottom:0;margin-left:0;margin-right:0}#detail_decorate_root .magic-17{margin-top:0;margin-left:0;width:750px;height:568px}#detail_decorate_root .magic-18{margin-bottom:10px;overflow:hidden}#detail_decorate_root .magic-19{overflow:hidden;width:750px;height:747px;margin-top:0;margin-bottom:0;margin-left:0;margin-right:0}#detail_decorate_root .magic-20{margin-top:0;margin-left:0;width:750px;height:747px}#detail_decorate_root .magic-21{overflow:hidden;width:750px;height:1307px;margin-top:0;margin-bottom:0;margin-left:0;margin-right:0}#detail_decorate_root .magic-22{margin-top:0;margin-left:0;width:750px;height:1307px}#detail_decorate_root .magic-23{overflow:hidden;width:750px;height:578px;margin-top:0;margin-bottom:0;margin-left:0;margin-right:0}#detail_decorate_root .magic-24{margin-top:0;margin-left:0;width:750px;height:578px}#detail_decorate_root .magic-25{overflow:hidden;width:750px;height:1059px;margin-top:0;margin-bottom:0;margin-left:0;margin-right:0}#detail_decorate_root .magic-26{margin-top:0;margin-left:0;width:750px;height:1059px}#detail_decorate_root .magic-27{overflow:hidden;width:750px;height:590px;margin-top:0;margin-bottom:0;margin-left:0;margin-right:0}#detail_decorate_root .magic-28{margin-top:0;margin-left:0;width:750px;height:590px}#detail_decorate_root .magic-29{overflow:hidden;width:750px;height:798px;margin-top:0;margin-bottom:0;margin-left:0;margin-right:0}#detail_decorate_root .magic-30{margin-top:0;margin-left:0;width:750px;height:798px}#detail_decorate_root .magic-31{overflow:hidden;width:750px;height:573px;margin-top:0;margin-bottom:0;margin-left:0;margin-right:0}#detail_decorate_root .magic-32{margin-top:0;margin-left:0;width:750px;height:573px}#detail_decorate_root .magic-33{overflow:hidden;width:750px;height:769px;margin-top:0;margin-bottom:0;margin-left:0;margin-right:0}#detail_decorate_root .magic-34{margin-top:0;margin-left:0;width:750px;height:769px}#detail_decorate_root .magic-35{overflow:hidden;width:750px;height:606px;margin-top:0;margin-bottom:0;margin-left:0;margin-right:0}#detail_decorate_root .magic-36{margin-top:0;margin-left:0;width:750px;height:606px}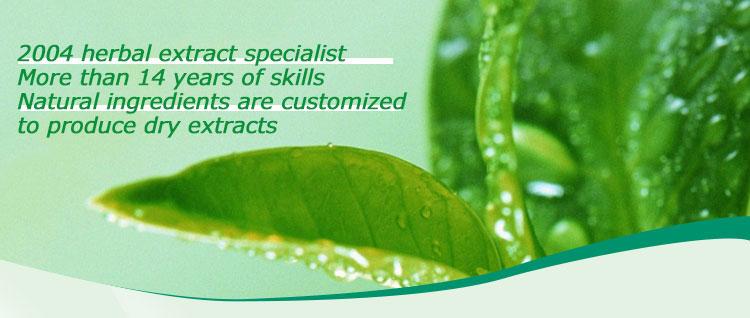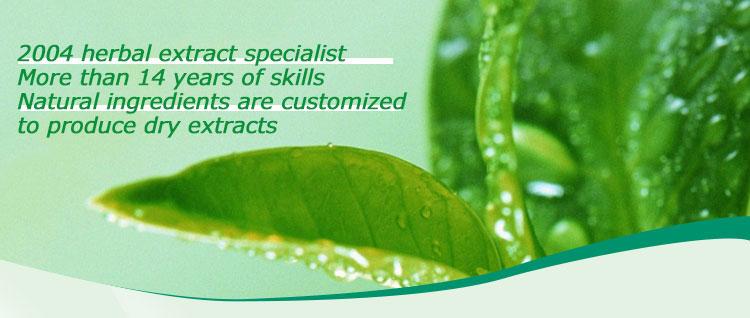 Products Description


The camu camu berry is an excellent source of calcium, phosphorus, potassium, iron, the
Amino Acids
serine, valine and leucine, as well as small amounts of the
Vitamins
B1 (thiamine), B2 (riboflavin) and B3 (niacin). Camu camu also contains high levels of anthocyanins (a powerful antioxidant), bioflavonoids, and other essential co-factors. All of these nutrients help the body make full use of the abundant levels of Vitamin C found in this super fruit. Camu Camu Powder is about 15% Vitamin C by weight. In comparison to oranges, camu camu provides 30-50 times more vitamin C, ten times more iron, three times more niacin, twice as much riboflavin, and 50% more phosphorus.
| | |
| --- | --- |
| Product Name | Camu Juice Powder |
| Extraction Type | Solvent Extraction |
| Form | Powder |
| Color | Brown Yellow Powder |
| Test methold | HPLC |
| Specification | 99% |
| MOQ | 1KG |
| Storage conditions | Store in cool & dry place, Keep away from strong light and heat. |
| Customized | Available |
| Sample | Available |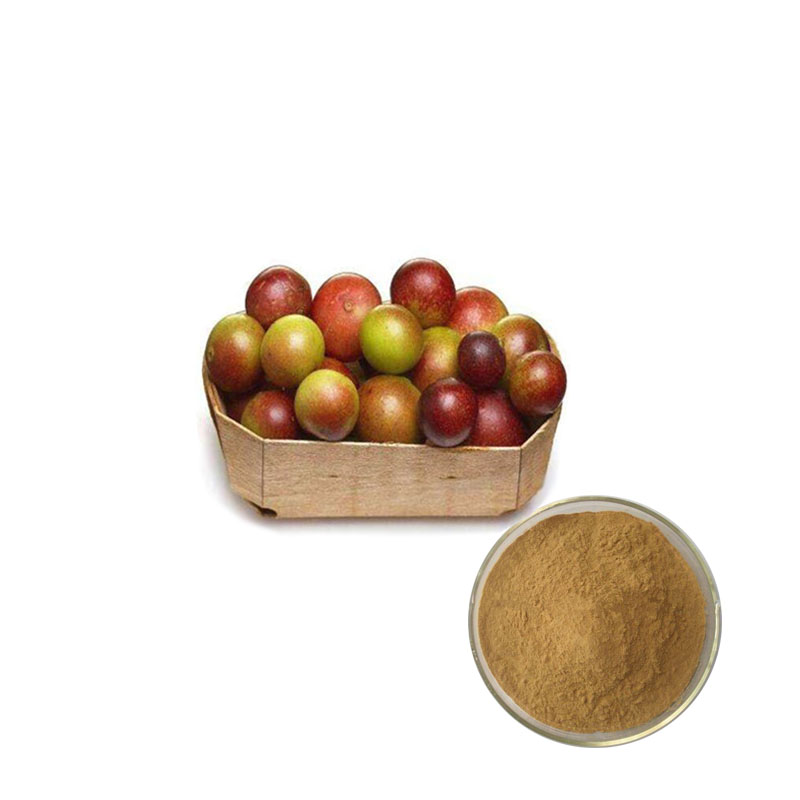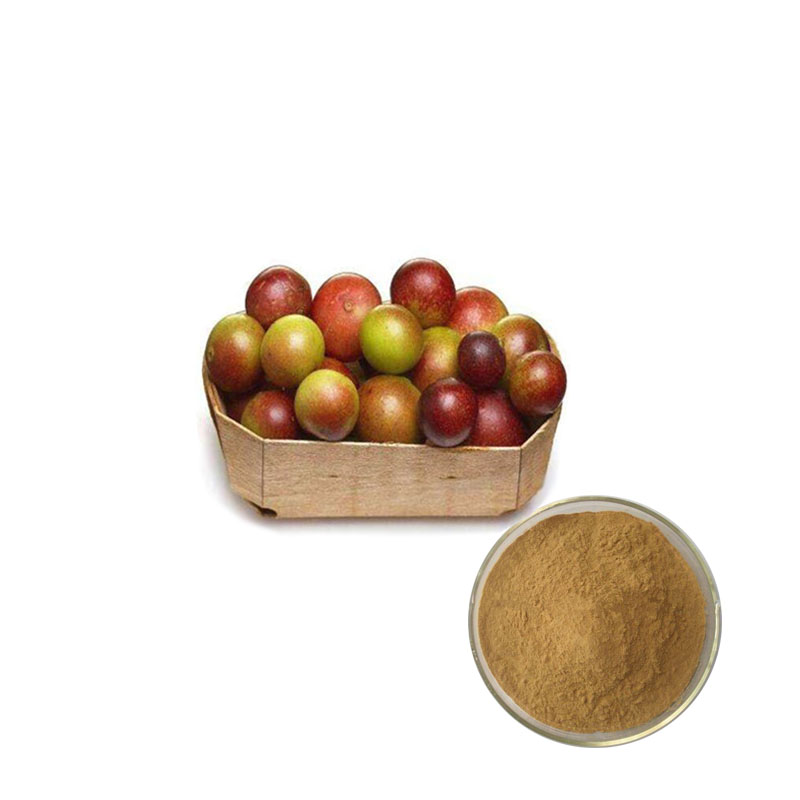 Product features


(1) Applied in food field (2) Applied in health product field (3) Applied in Pharmacy fieldApplication area


1.It increases the defenses of the organism. Stimulates Inmune system and antibacterial. 2.It prevents infections and prevents scurvy. 3.Intervenes in the formation of teeth, bones and conjunctive tissues. Capillar fragility, hemorrhage, malformation of bones and teeth. 4.Helps avoid fatigue, important for the formation of muscles, tendons and ligaments. 5.Essential for the absorption of iron Prevents Sportsman's AnemiaAdvantage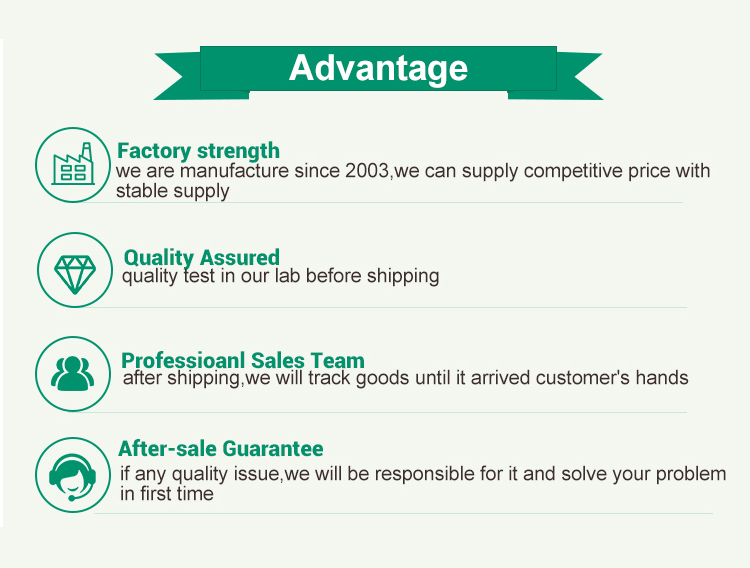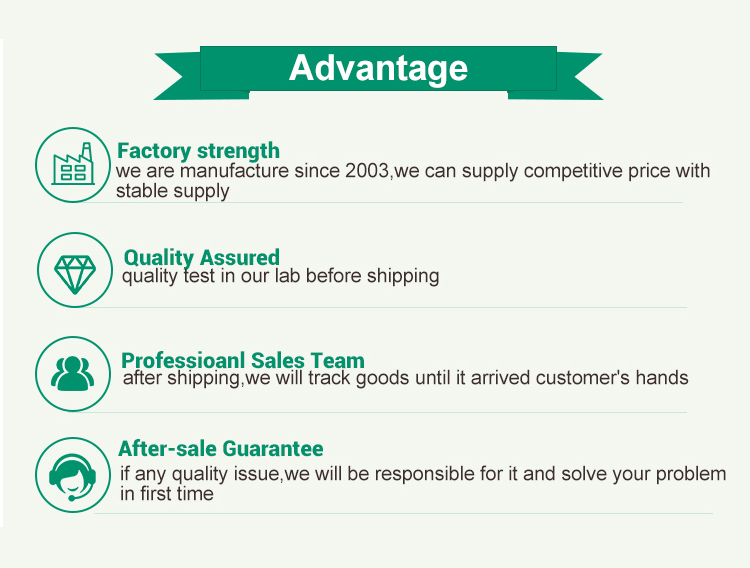 Recommended by sellerMagnolia Bark Extract Pure Honokiol Powder 98% HPLC$400.00 - $500.00 / Kilogram1 KilogramHigh Quality natural alpha arbutin powder$260.00 - $300.00 / Kilogram1 KilogramBest Quality Food Grade bromelain price$10.00 - $130.00 / Kilogram500.0 KilogramsAbout us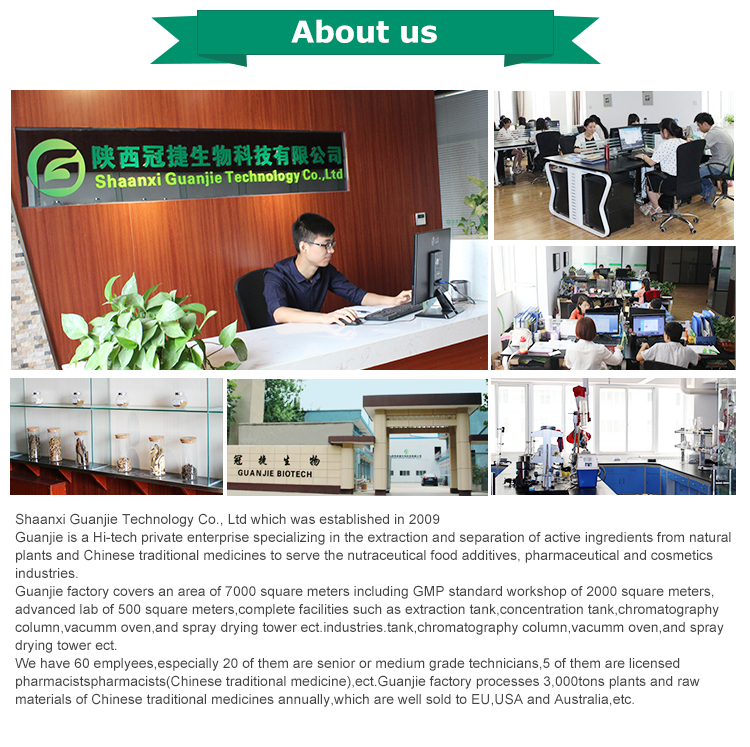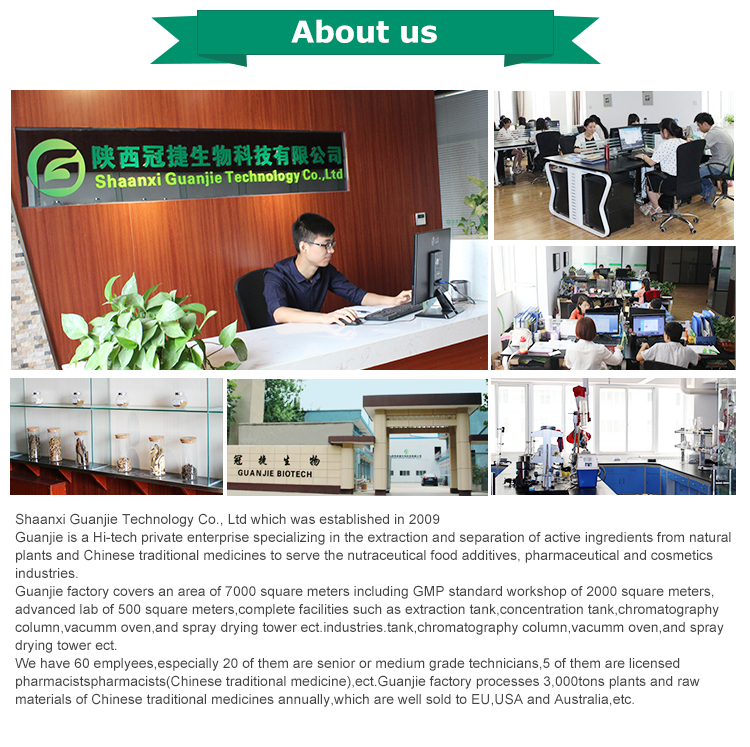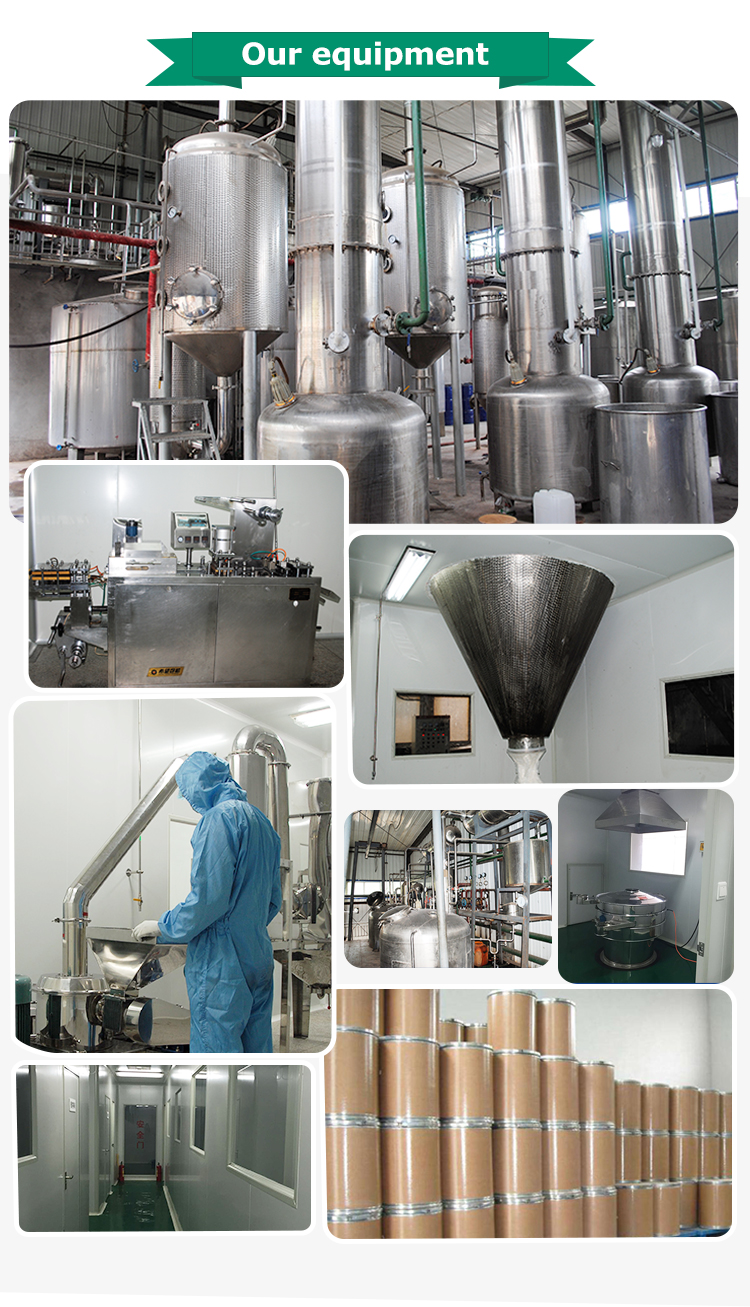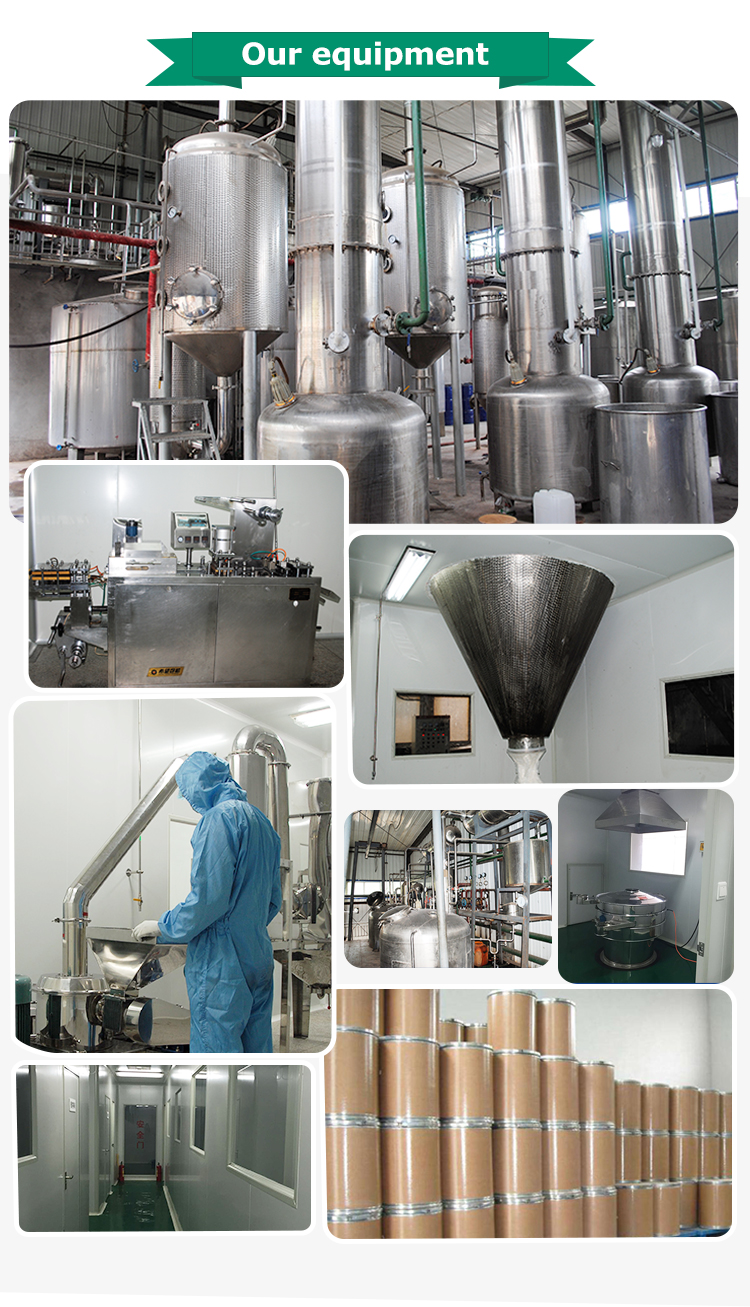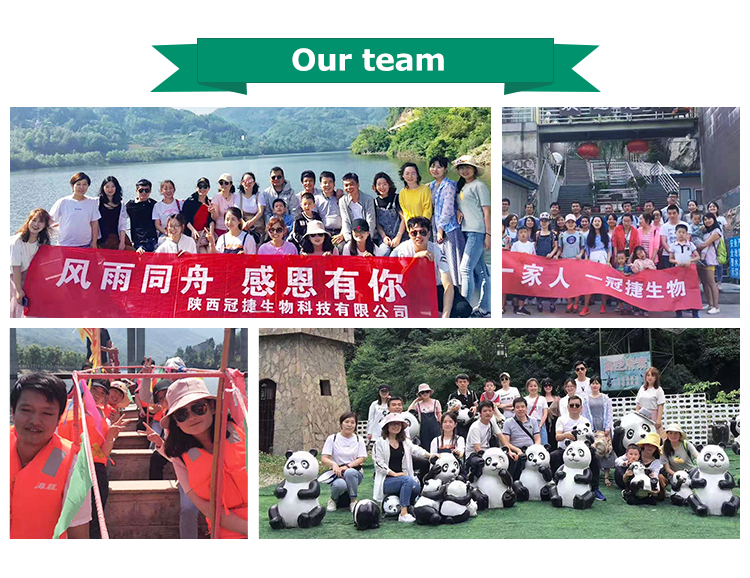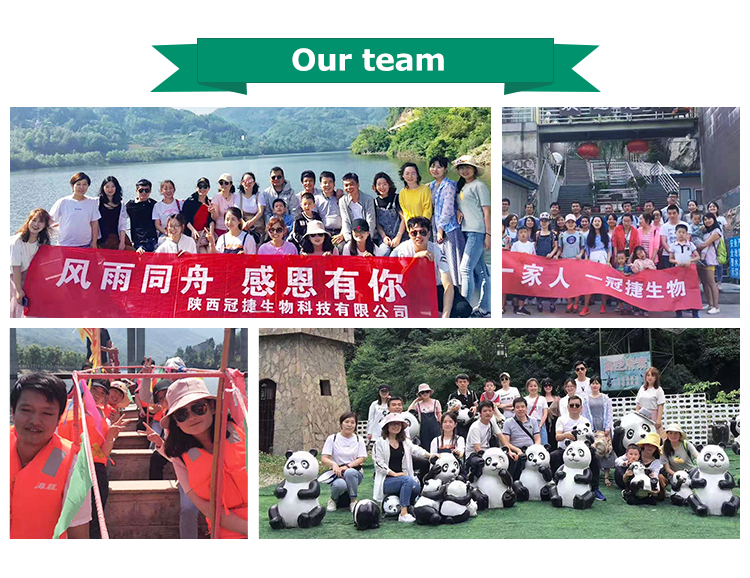 Our certificate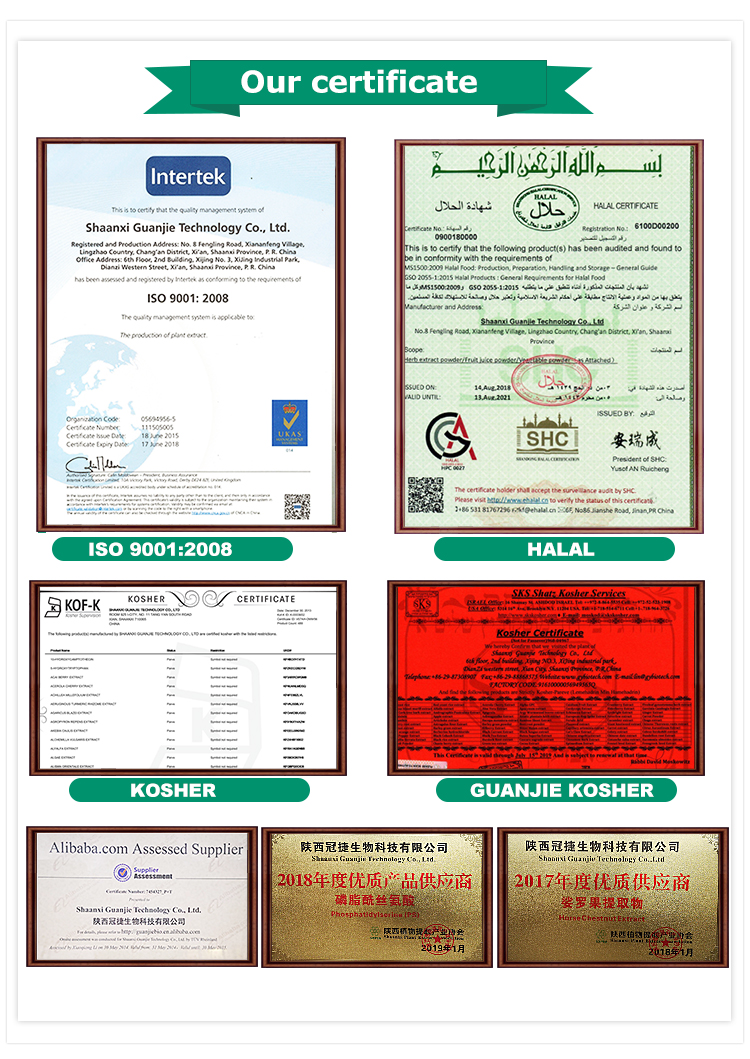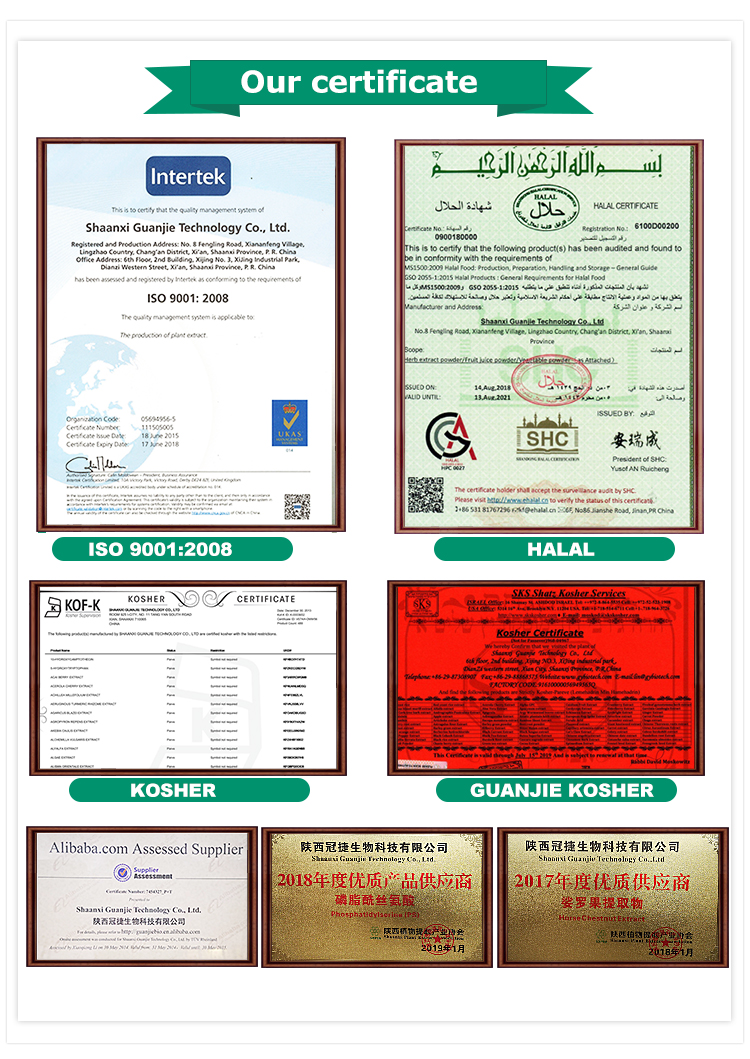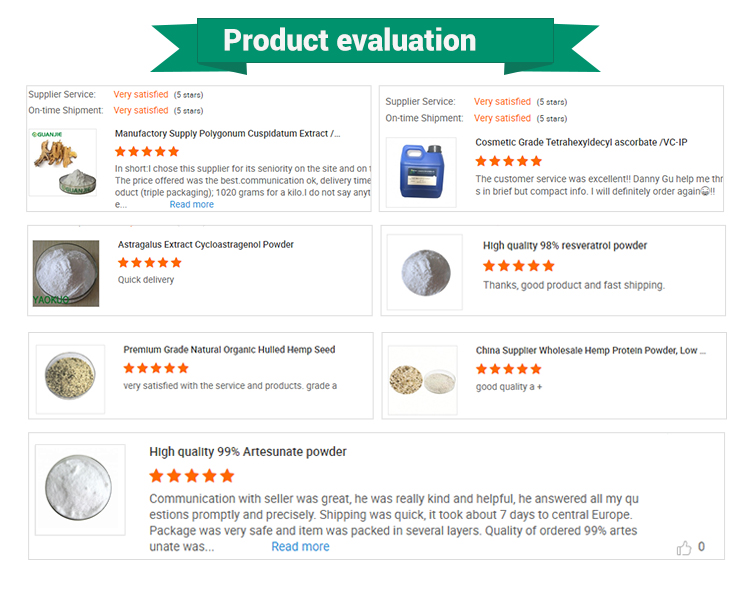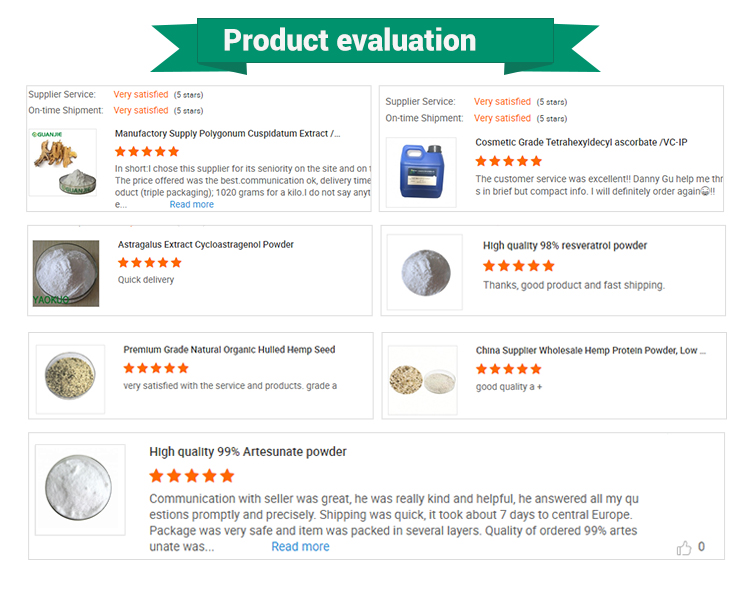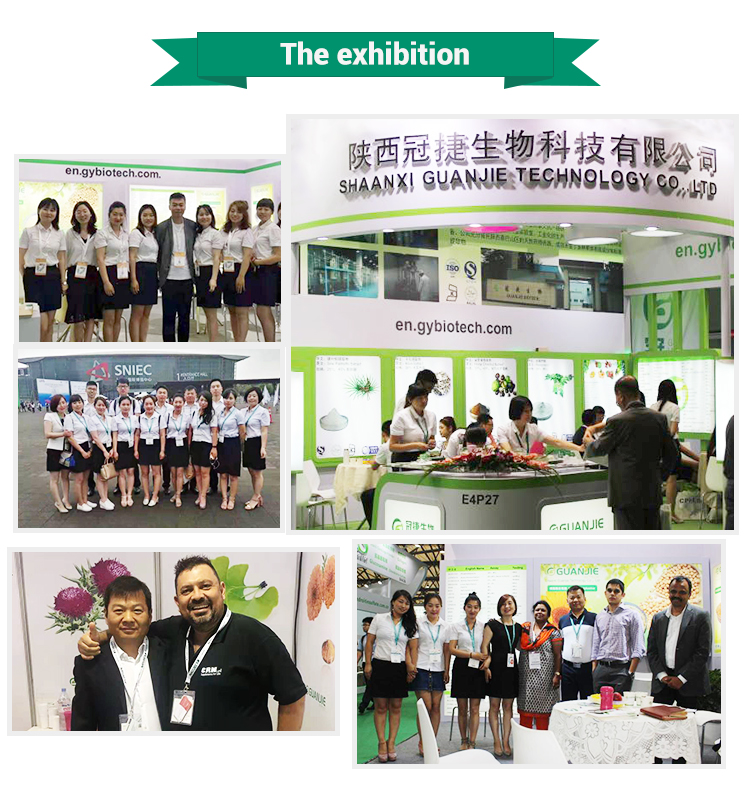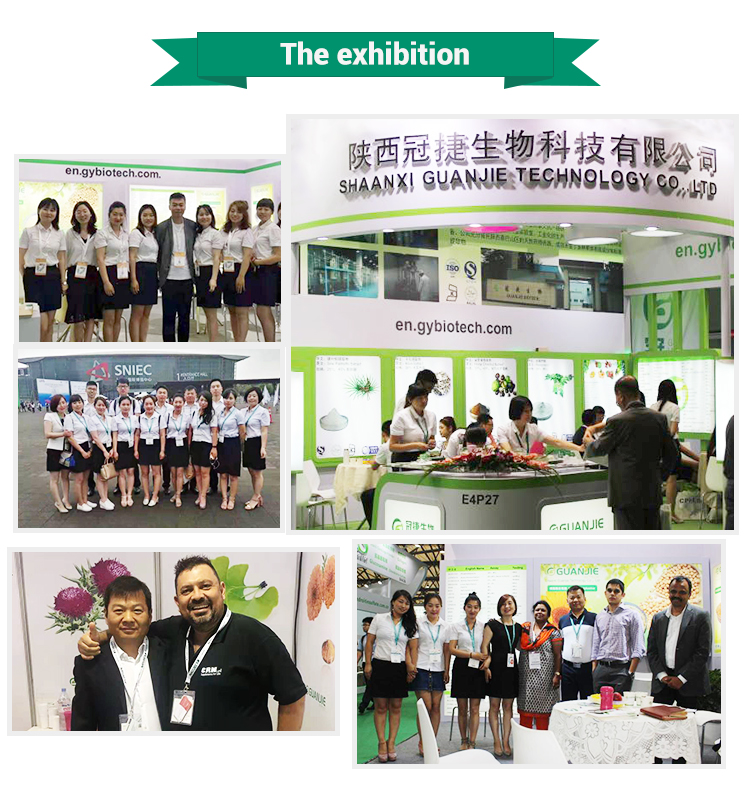 Packaging and shipping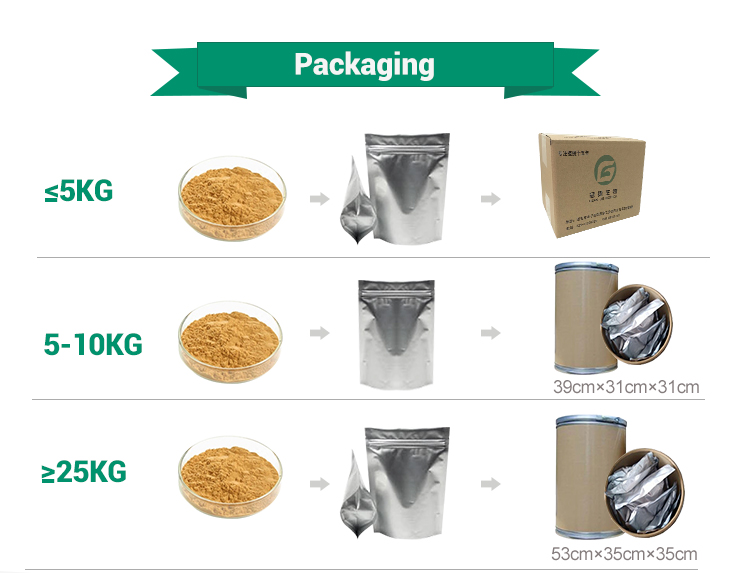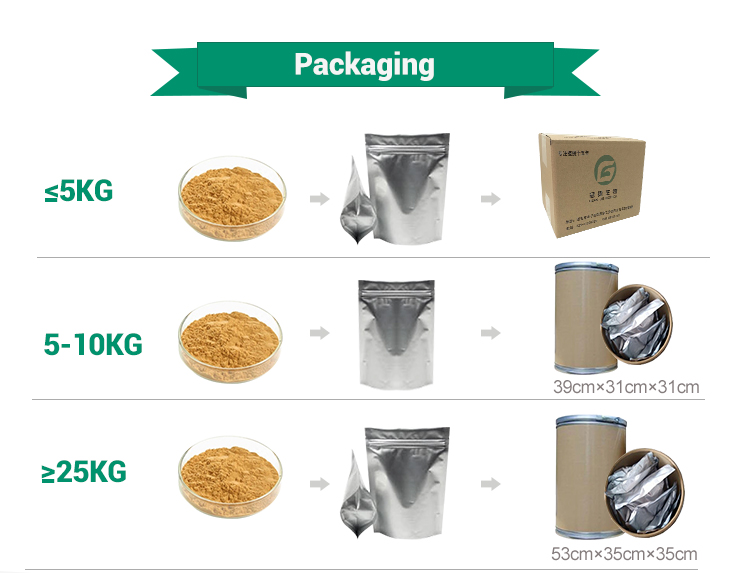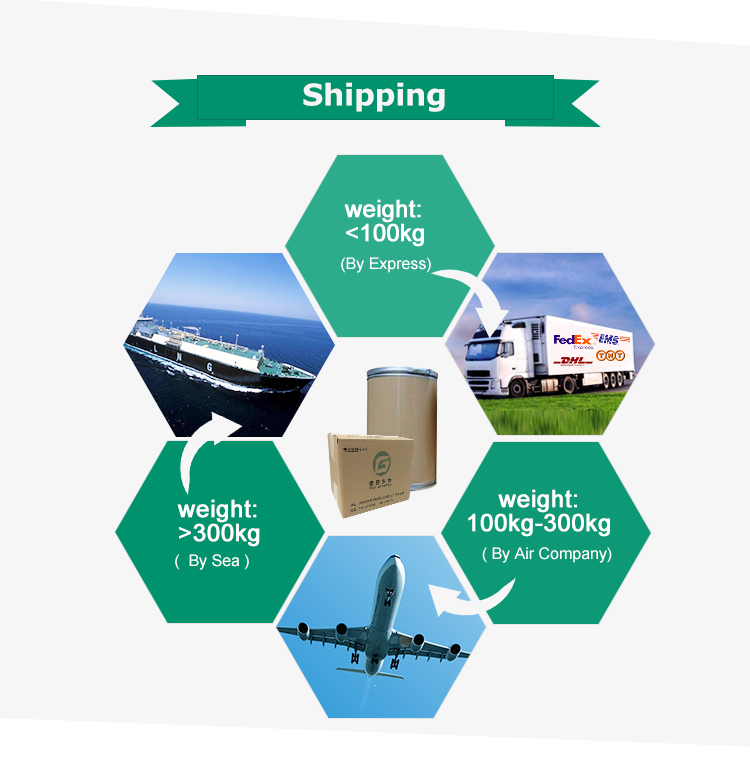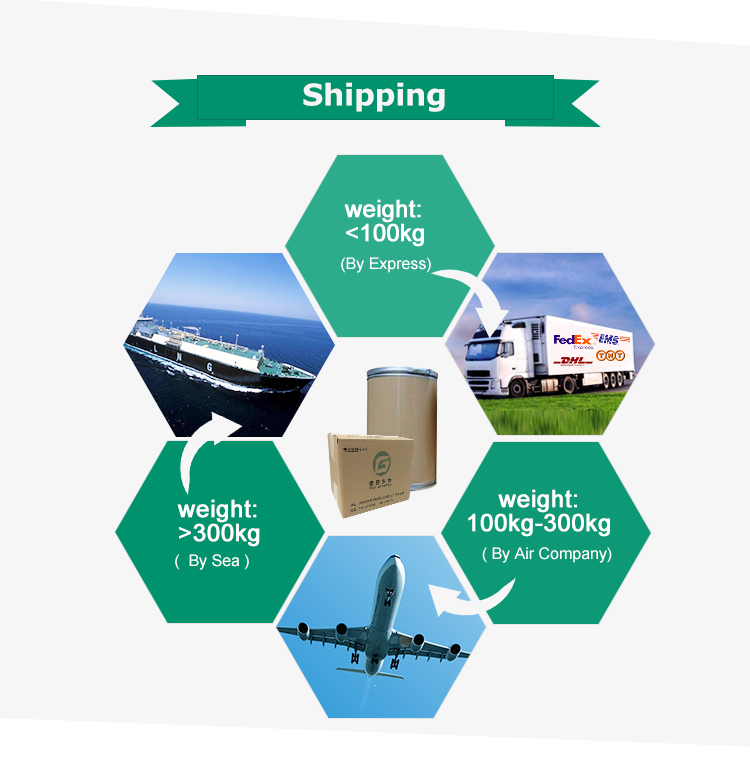 FAQ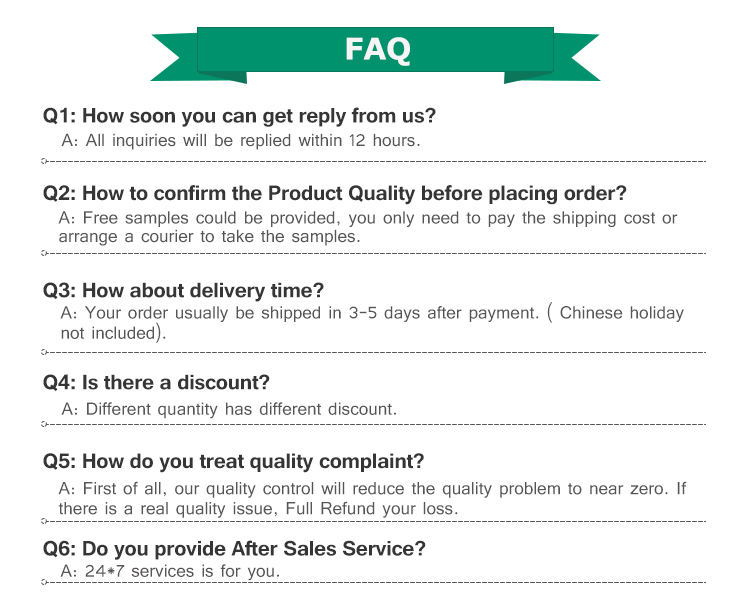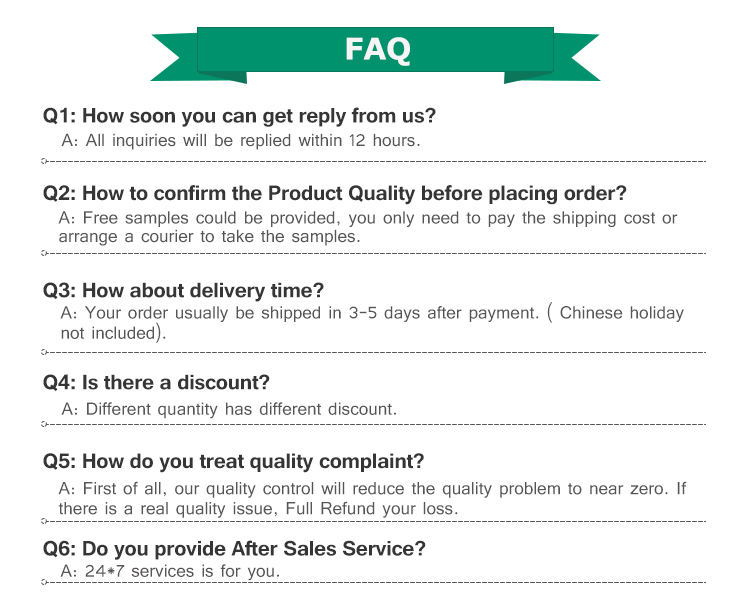 Contact us if you need more details on Camu Juice Extract. We are ready to answer your questions on packaging, logistics, certification or any other aspects about 99% Camu Juice Powder、Camu Juice Extract Powder. If these products fail to match your need, please contact us and we would like to provide relevant information.
Product Categories : Ungrouped