Supply Best price Solidago decurrens Lour golden rod extract
Product Description
#detail_decorate_root .magic-0{width:750px}#detail_decorate_root .magic-1{overflow:hidden;width:750px;height:318px;margin-top:0;margin-bottom:0;margin-left:0;margin-right:0}#detail_decorate_root .magic-2{margin-top:0;margin-left:0;width:750px;height:318px}#detail_decorate_root .magic-3{border-bottom-style:solid;border-bottom-color:#53647a;font-family:Roboto;font-size:24px;color:#53647a;font-style:normal;border-bottom-width:2px;padding-top:8px;padding-bottom:4px}#detail_decorate_root .magic-4{overflow:hidden;width:750px;height:61px;margin-top:0;margin-bottom:0;margin-left:0;margin-right:0}#detail_decorate_root .magic-5{margin-top:0;margin-left:0;width:750px;height:61px}#detail_decorate_root .magic-6{vertical-align:top}#detail_decorate_root .magic-7{padding:0;margin:0;color:#333;font-size:14px;padding-left:4px;font-weight:bold;white-space:pre-wrap}#detail_decorate_root .magic-8{vertical-align:top;display:block;padding-right:4px;box-sizing:border-box;padding-left:4px}#detail_decorate_root .magic-9{vertical-align:top;padding-bottom:4px;box-sizing:border-box;padding-top:4px}#detail_decorate_root .magic-10{padding:0;margin:0;white-space:pre-wrap;font-size:14px}#detail_decorate_root .magic-11{width:750px;border-collapse:collapse}#detail_decorate_root .magic-12{min-height:18px;padding:5px 10px;width:241px;min-height:18px;box-sizing:content-box}#detail_decorate_root .magic-13{min-height:18px;padding:5px 10px;width:460px;min-height:18px;box-sizing:content-box}#detail_decorate_root .magic-14{overflow:hidden;width:750px;height:750px;margin-top:0;margin-bottom:0;margin-left:0;margin-right:0}#detail_decorate_root .magic-15{margin-top:0;margin-left:0;width:750px;height:750px}#detail_decorate_root .magic-16{overflow:hidden;width:750px;height:562.1716287215412px;margin-top:0;margin-bottom:0;margin-left:0;margin-right:0}#detail_decorate_root .magic-17{margin-top:0;margin-left:0;width:750px;height:562.1716287215412px}#detail_decorate_root .magic-18{overflow:hidden;width:750px;height:568px;margin-top:0;margin-bottom:0;margin-left:0;margin-right:0}#detail_decorate_root .magic-19{margin-top:0;margin-left:0;width:750px;height:568px}#detail_decorate_root .magic-20{margin-bottom:10px;overflow:hidden}#detail_decorate_root .magic-21{overflow:hidden;width:750px;height:747px;margin-top:0;margin-bottom:0;margin-left:0;margin-right:0}#detail_decorate_root .magic-22{margin-top:0;margin-left:0;width:750px;height:747px}#detail_decorate_root .magic-23{overflow:hidden;width:750px;height:1307px;margin-top:0;margin-bottom:0;margin-left:0;margin-right:0}#detail_decorate_root .magic-24{margin-top:0;margin-left:0;width:750px;height:1307px}#detail_decorate_root .magic-25{overflow:hidden;width:750px;height:578px;margin-top:0;margin-bottom:0;margin-left:0;margin-right:0}#detail_decorate_root .magic-26{margin-top:0;margin-left:0;width:750px;height:578px}#detail_decorate_root .magic-27{overflow:hidden;width:750px;height:1059px;margin-top:0;margin-bottom:0;margin-left:0;margin-right:0}#detail_decorate_root .magic-28{margin-top:0;margin-left:0;width:750px;height:1059px}#detail_decorate_root .magic-29{overflow:hidden;width:750px;height:590px;margin-top:0;margin-bottom:0;margin-left:0;margin-right:0}#detail_decorate_root .magic-30{margin-top:0;margin-left:0;width:750px;height:590px}#detail_decorate_root .magic-31{overflow:hidden;width:750px;height:798px;margin-top:0;margin-bottom:0;margin-left:0;margin-right:0}#detail_decorate_root .magic-32{margin-top:0;margin-left:0;width:750px;height:798px}#detail_decorate_root .magic-33{overflow:hidden;width:750px;height:573px;margin-top:0;margin-bottom:0;margin-left:0;margin-right:0}#detail_decorate_root .magic-34{margin-top:0;margin-left:0;width:750px;height:573px}#detail_decorate_root .magic-35{overflow:hidden;width:750px;height:769px;margin-top:0;margin-bottom:0;margin-left:0;margin-right:0}#detail_decorate_root .magic-36{margin-top:0;margin-left:0;width:750px;height:769px}#detail_decorate_root .magic-37{overflow:hidden;width:750px;height:606px;margin-top:0;margin-bottom:0;margin-left:0;margin-right:0}#detail_decorate_root .magic-38{margin-top:0;margin-left:0;width:750px;height:606px}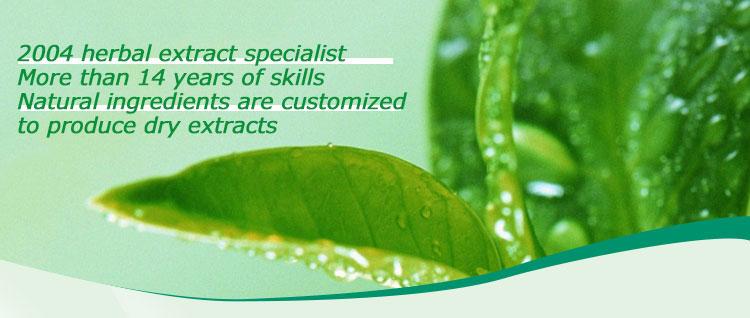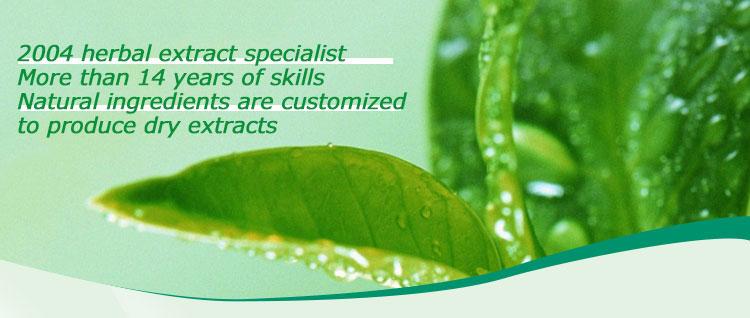 Products Description


Goldenrod (Solidago virgaurea), also called European goldenrod, has been used topically for wound healing. In fact, the name Solidago means "to make whole." In traditional medical practices, goldenrod has been used to treat tuberculosis, diabetes, enlargement of the liver, gout, hemorrhoids, internal bleeding, asthma, and rheumatic illnesses (disorders of the muscles and joints). Topical preparations of goldenrod are used in folk medicine to treat inflammation of the mouth and throat as well as slow-healing wounds. Today, goldenrod is primarily used as an aquaretic agent, meaning that it promotes the loss of water from the body (as compared to a diuretic, which promotes the loss of both water and electrolytes such as salt). It is used frequently in Europe to treat urinary tract inflammation and to prevent or treat kidney stones. In fact, goldenrod is commonly found in teas (typically with other herbs including uva ursi) to help "flush out" kidney stones and alleviate inflammatory diseases of the urinary tract. Laboratory studies have found that active compounds in goldenrod help reduce inflammation, relieve muscle spasms, and lower blood pressure. Some studies also suggest that it may have antioxidant effects. This herb has not been extensively studied in people.
| | |
| --- | --- |
| Product Name | golden rod extract |
| Specification | 10:1 20:1 |
| Appearance | Brown Yellow Fine powder |
| Grade | Food Grade |
| Test methold | TLC |
| Extraction Type | Solvent Extraction |
| MOQ | 1KG |
| Storage conditions | Store in cool & dry place, Keep away from strong light and heat. |
| Customized | Available |
| Sample | Available |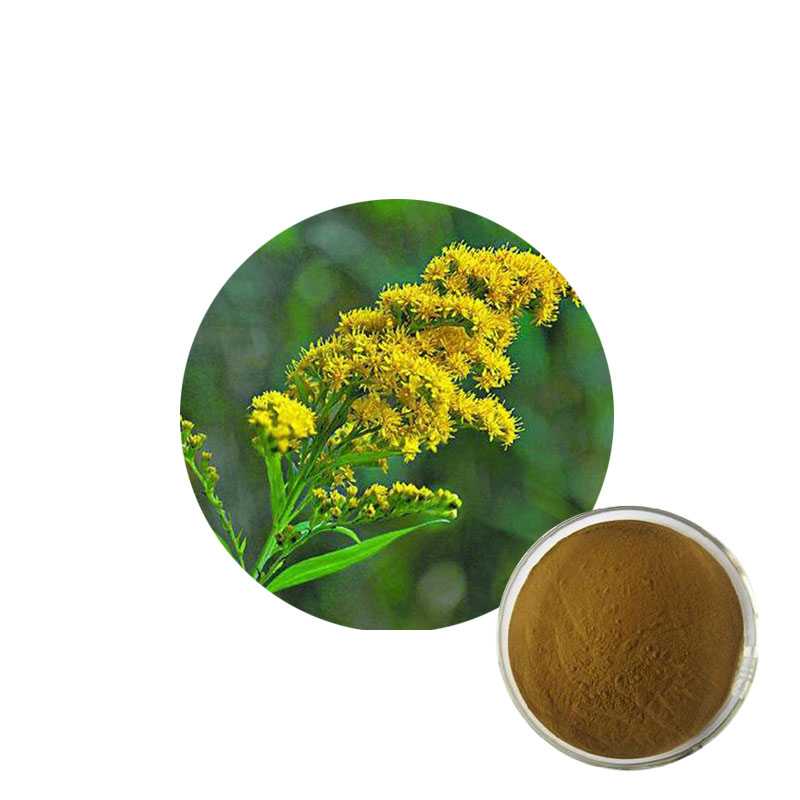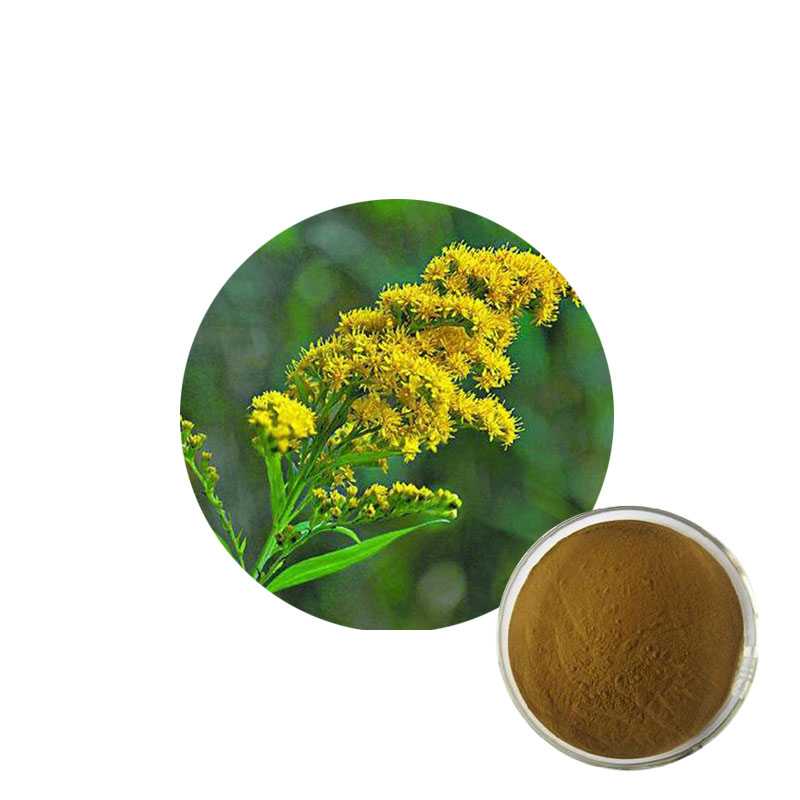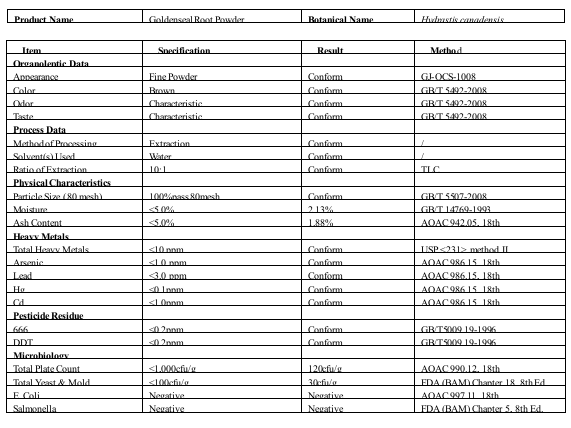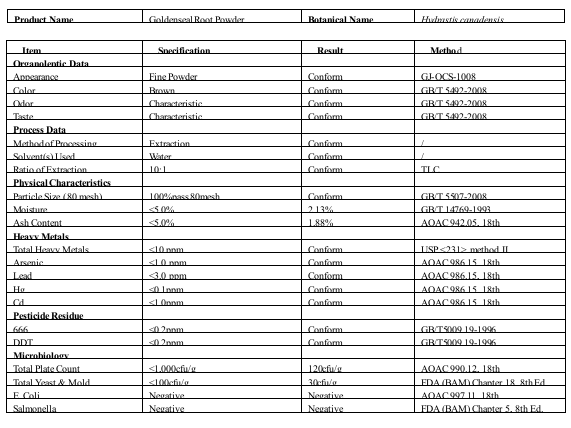 Product features


1. With the function of clearing heat and discharging toxin, anti-inflammatory, reduce swelling, treating hematuria; 2. With the function of strengthening the immune system to prevent influenza and reduce the risk of colds; 3. With the function of adjuvant treatment for arthritis, skin disease or wound healing; 4. With the function of regulating and improving immunity.Application area


1.Used to treat tuberculosis 2.enlargement of the liver 3.internal bleeding 4.rheumatic illnesses
Advantage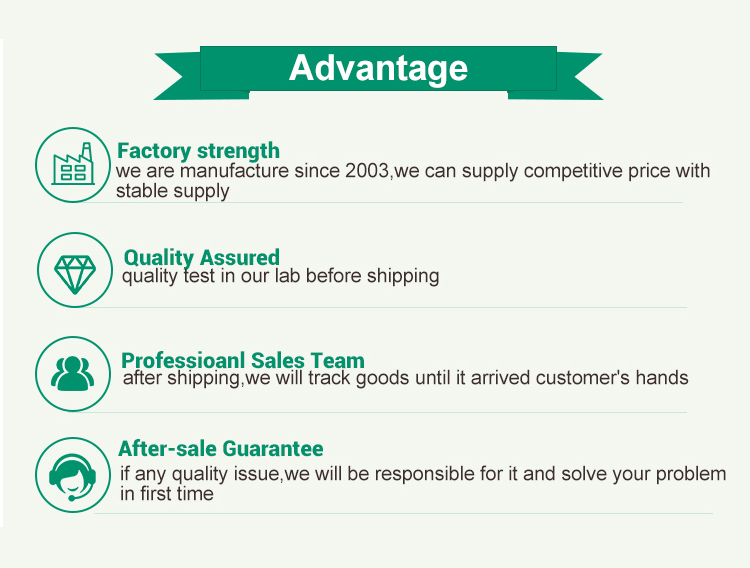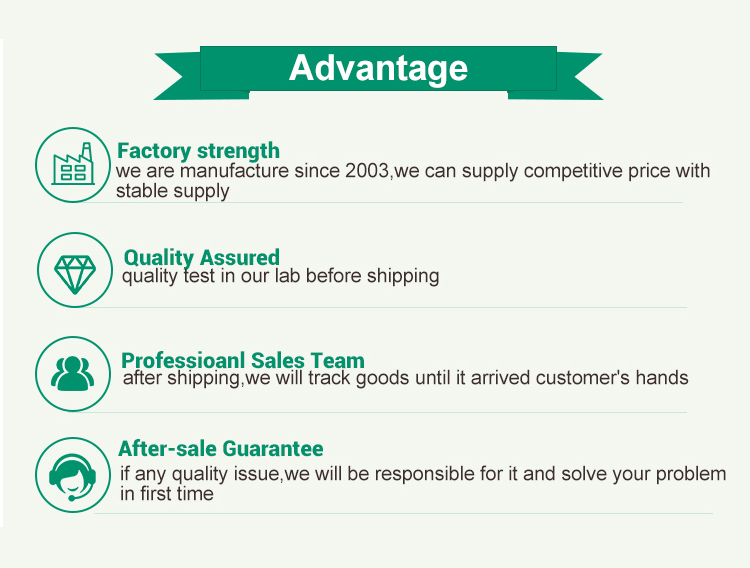 Recommended by sellerMagnolia Bark Extract Pure Honokiol Powder 98% HPLC$400.00 - $500.00 / Kilogram1 KilogramHigh Quality natural alpha arbutin powder$260.00 - $300.00 / Kilogram1 KilogramBest Quality Food Grade bromelain price$10.00 - $130.00 / Kilogram500.0 KilogramsAbout us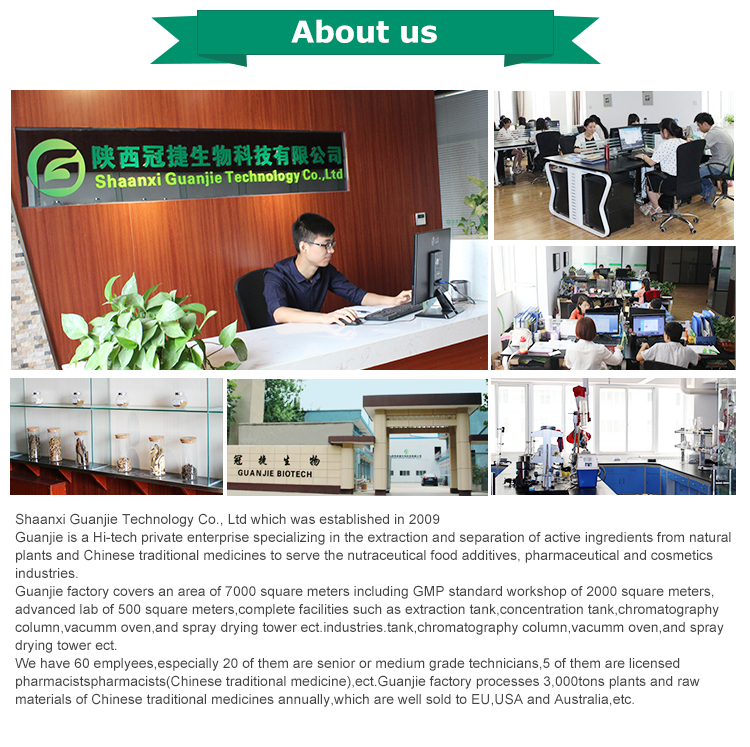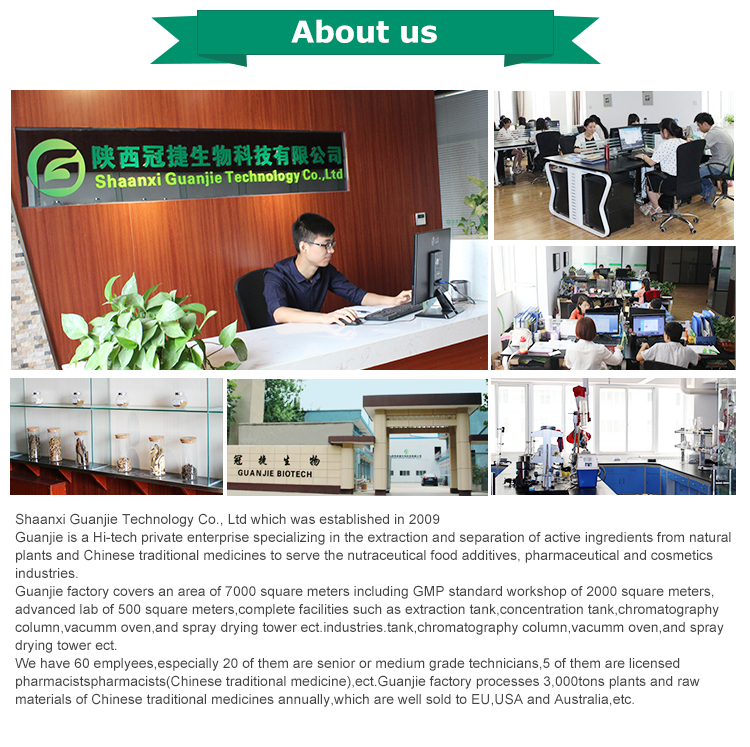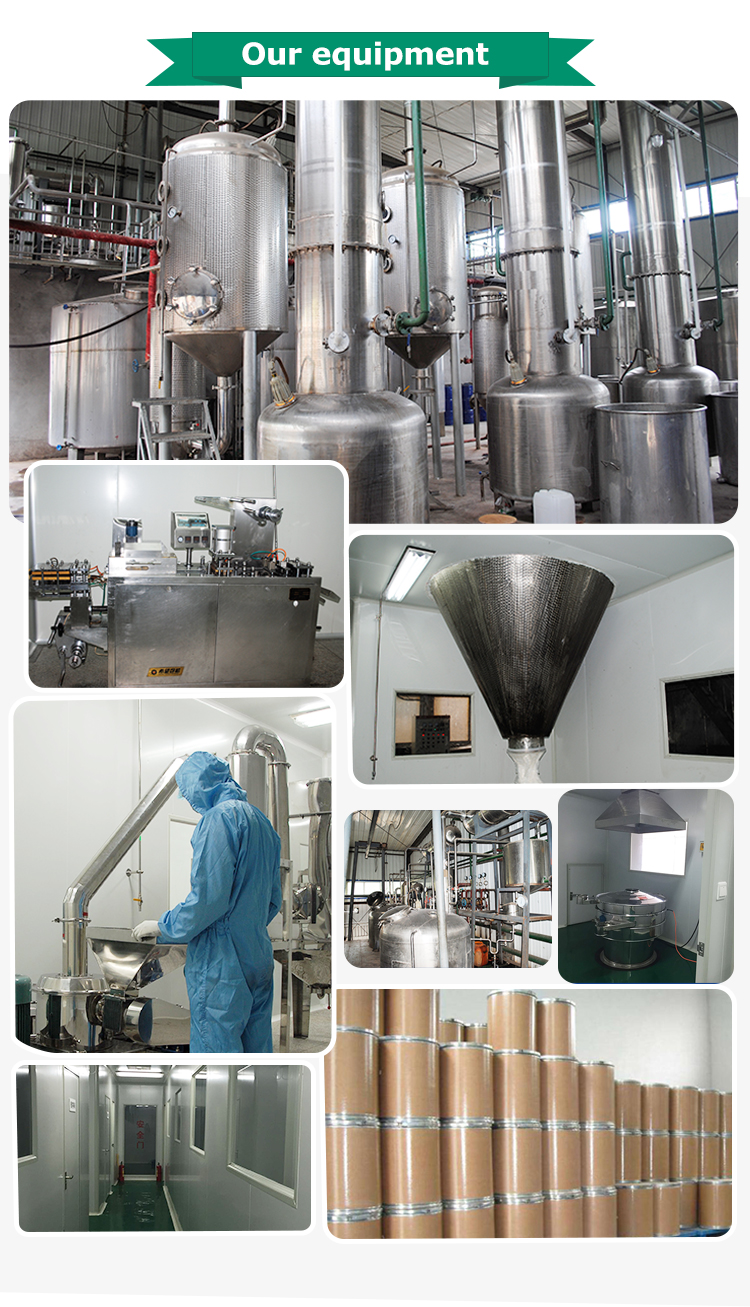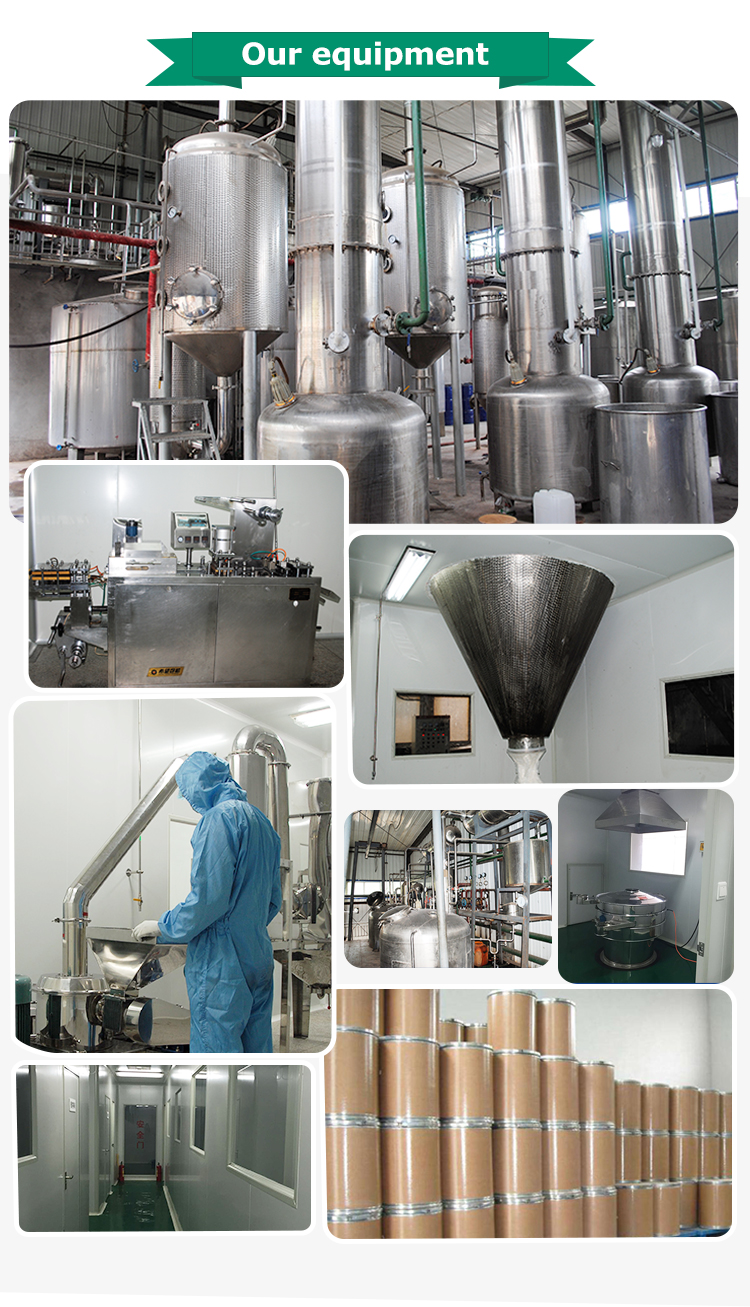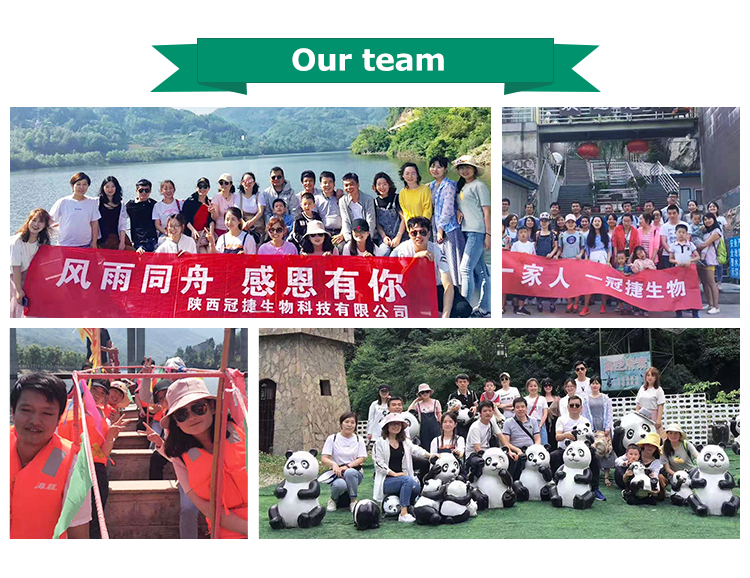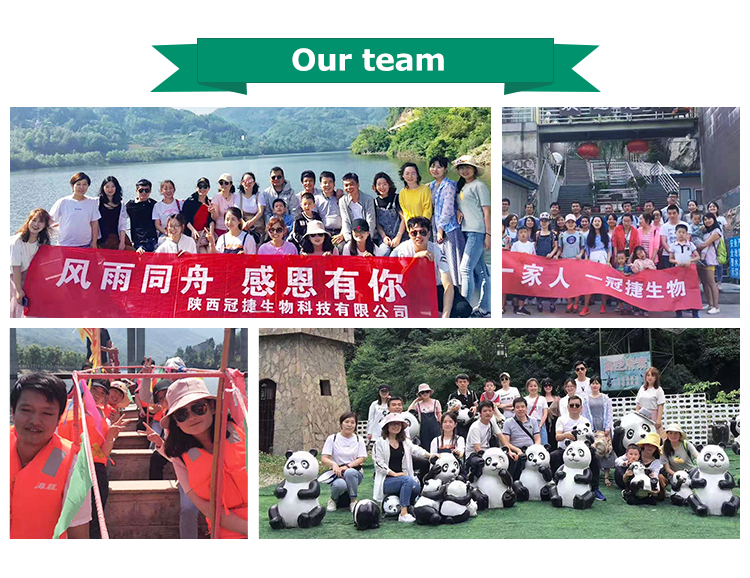 Our certificate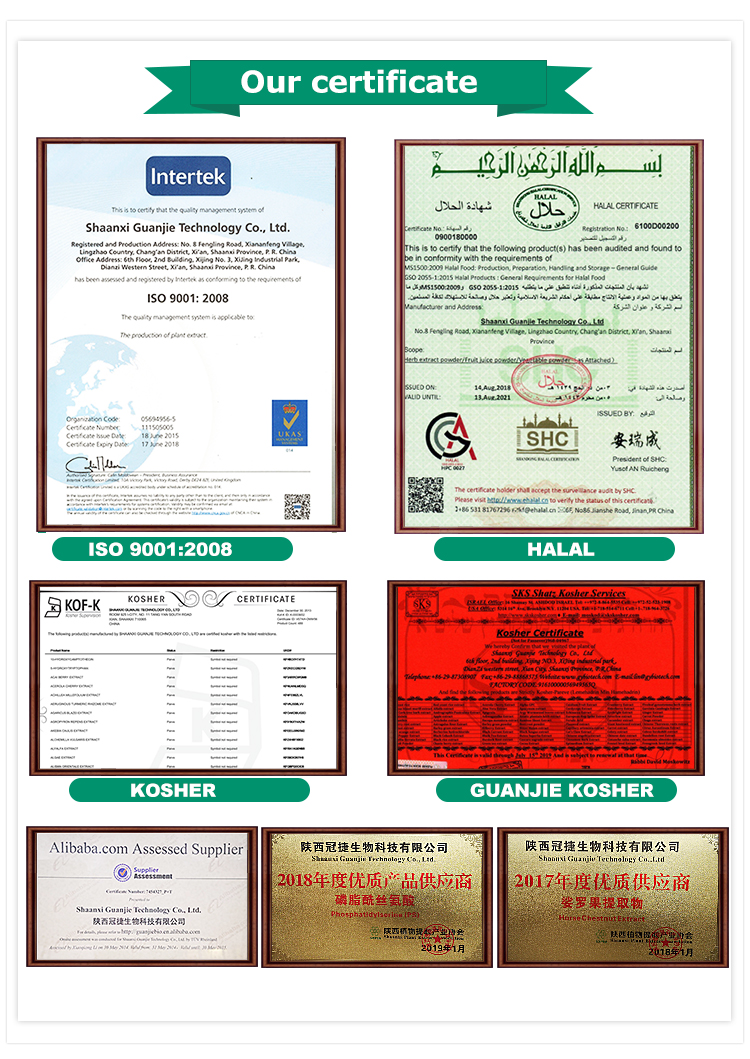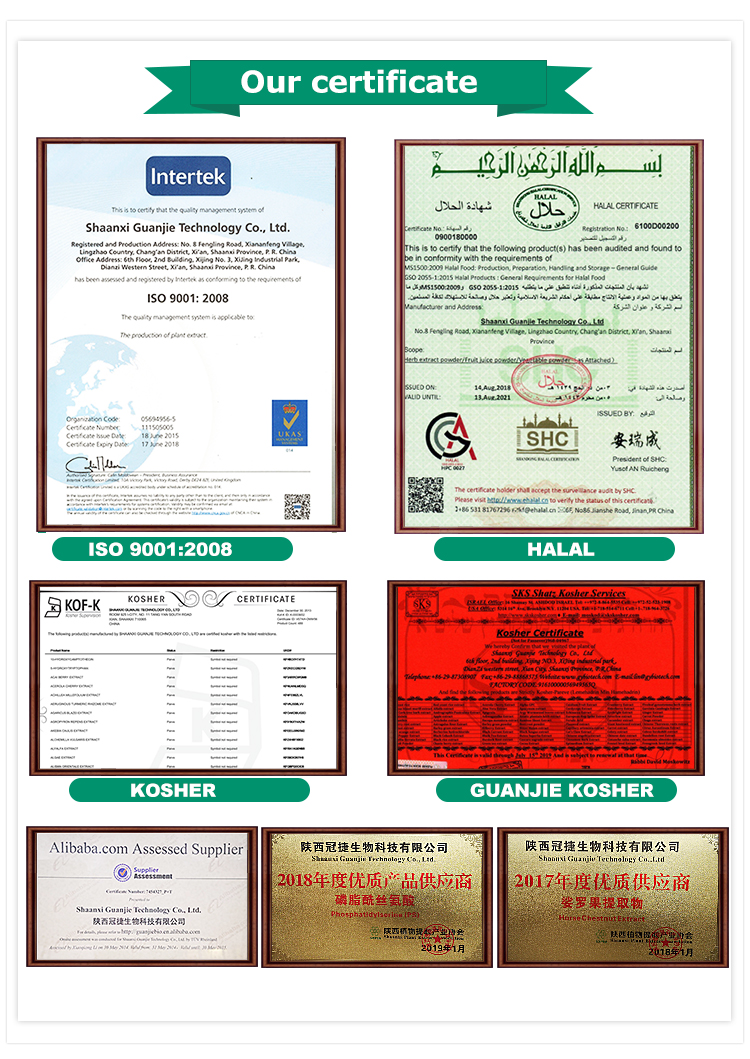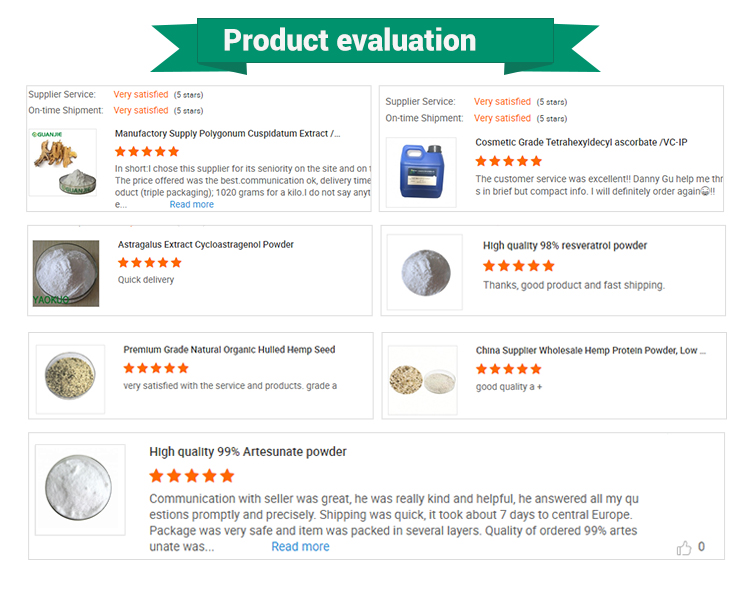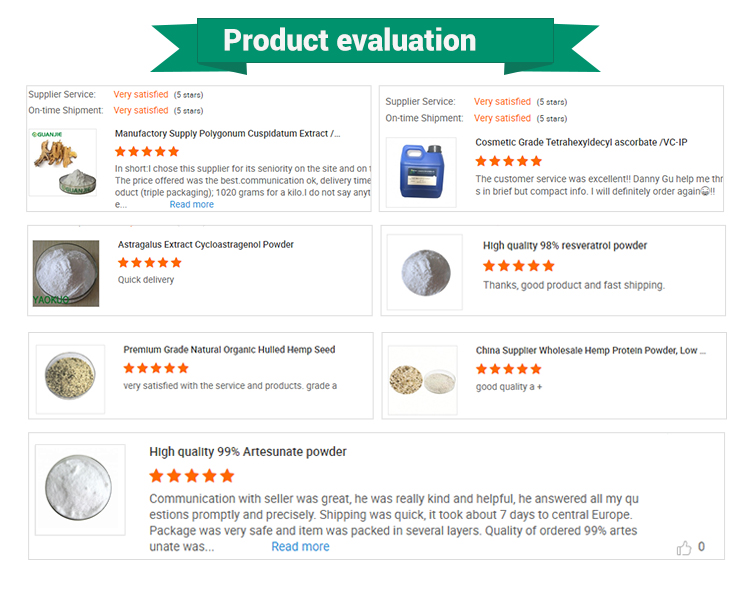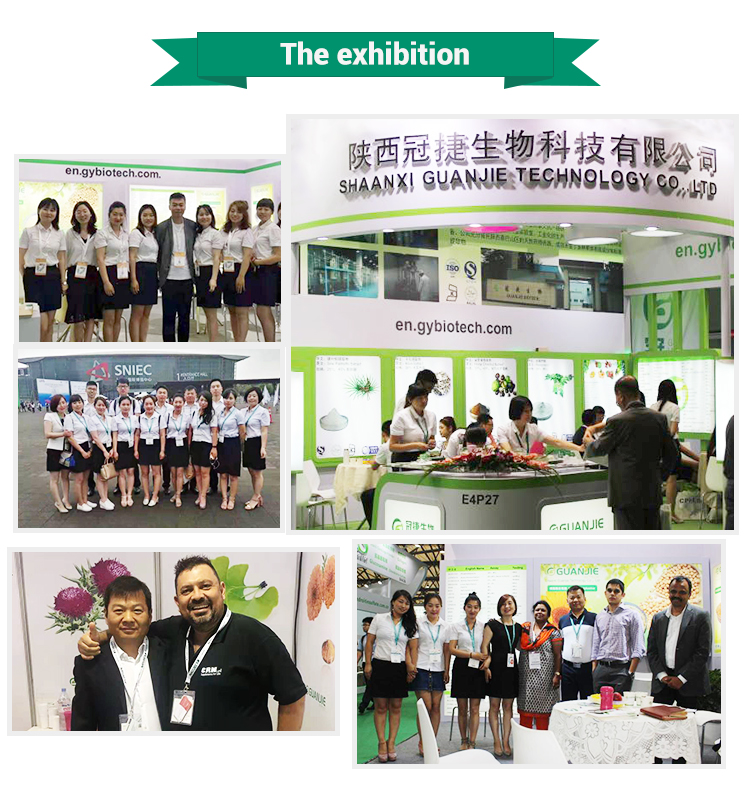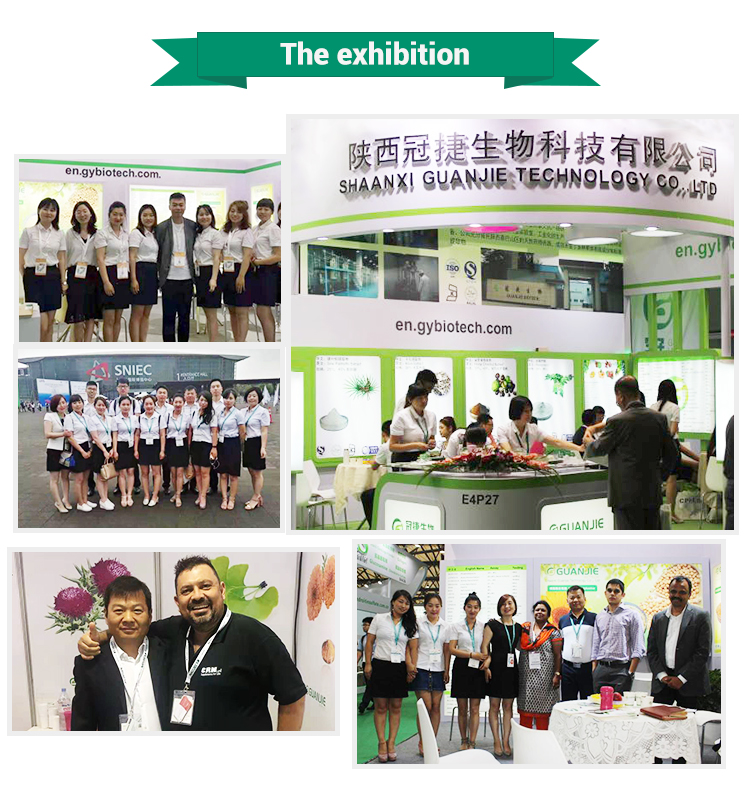 Packaging and shipping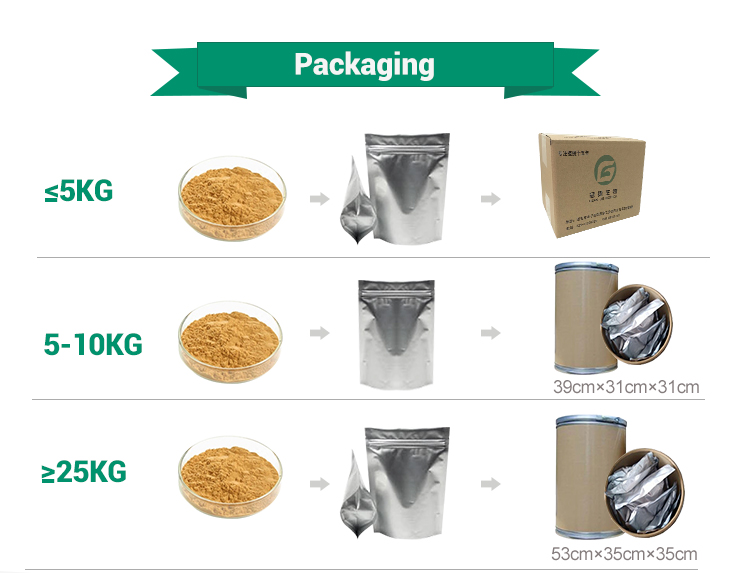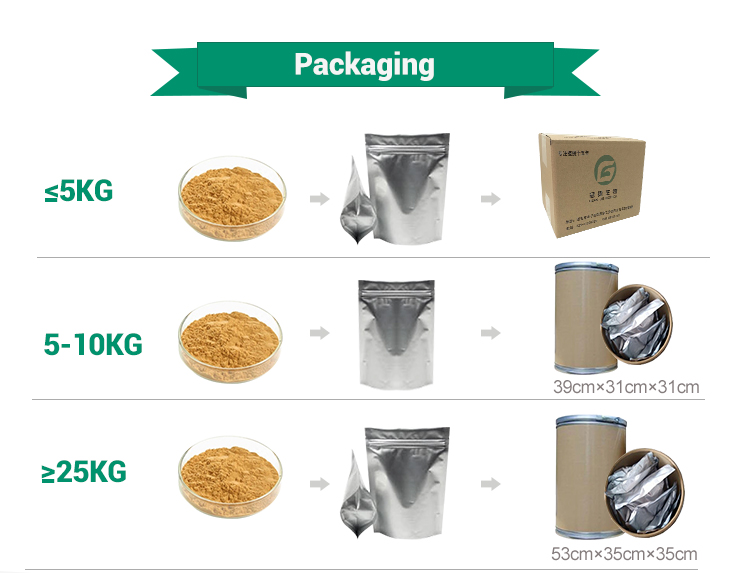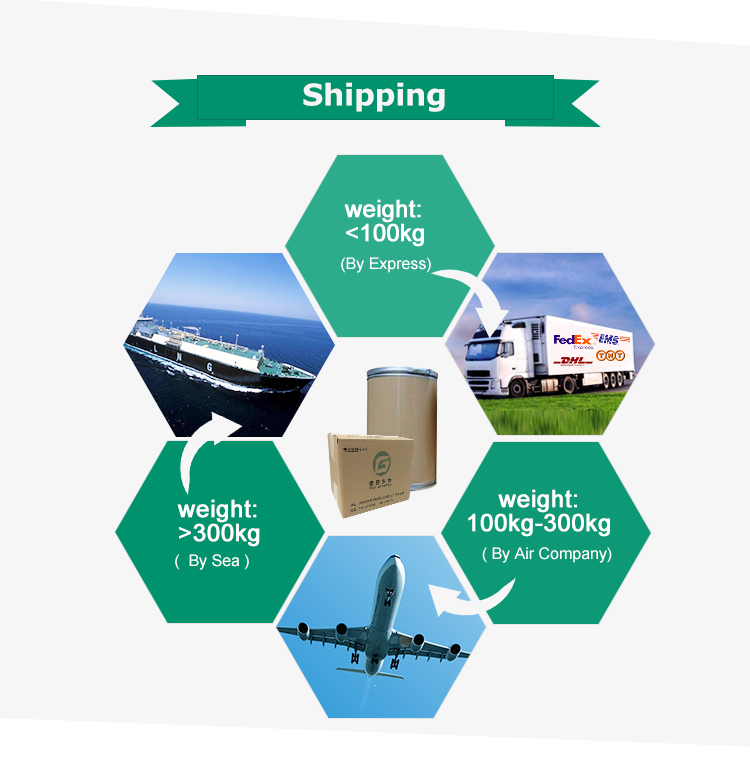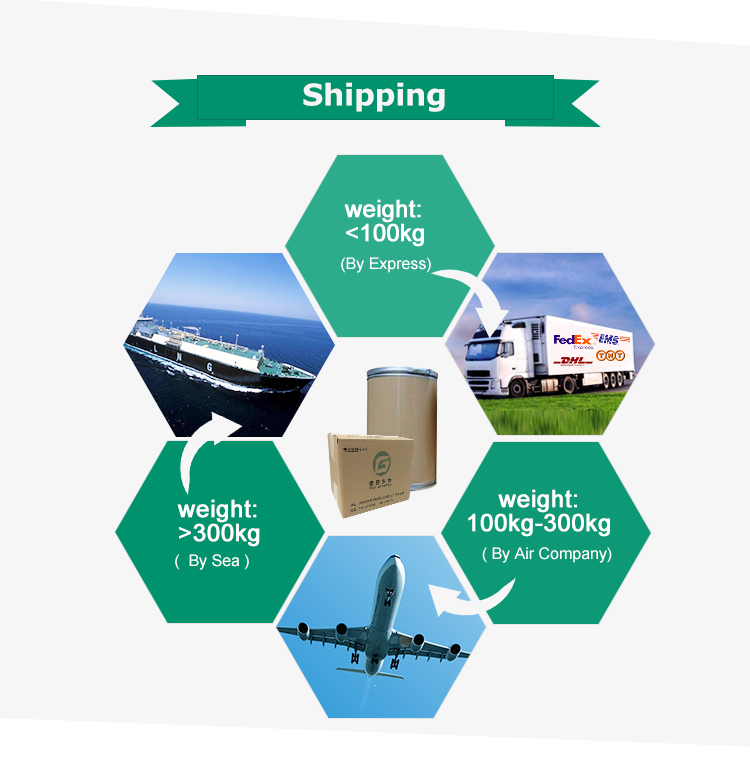 FAQ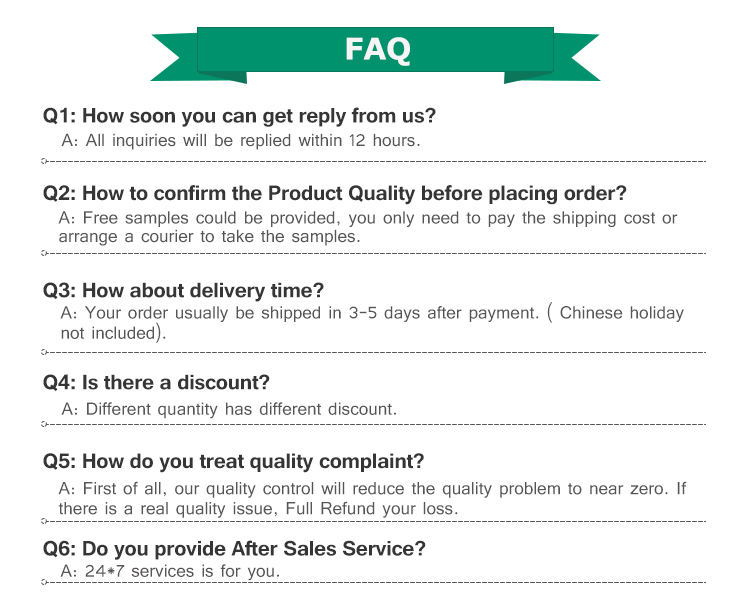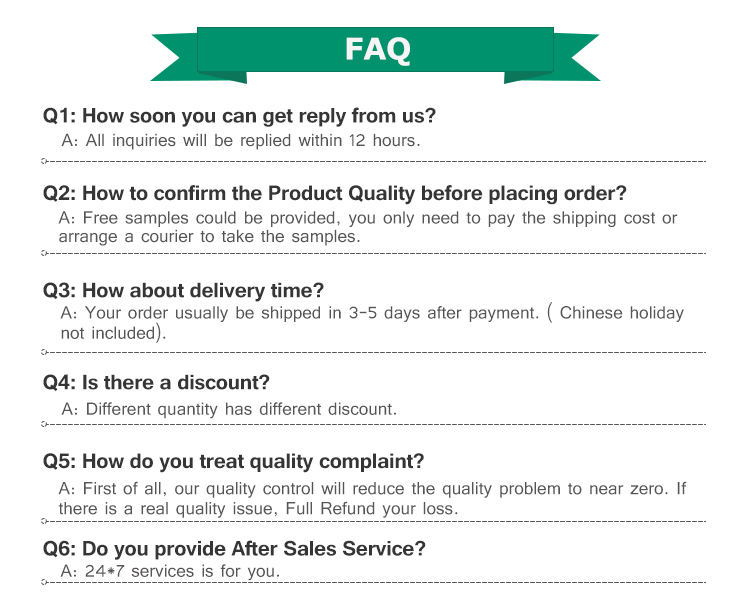 Contact us if you need more details on Solidago Decurrens Lour Extract. We are ready to answer your questions on packaging, logistics, certification or any other aspects about Golden Rod Extract Powder、5% 10% Golden Rod Extract. If these products fail to match your need, please contact us and we would like to provide relevant information.
Product Categories : Ungrouped