Hericium Erinaceus Extract Lions Mane Mushroom Monkey Head Mushroom Extract
Product Description
#detail_decorate_root .magic-0{width:750px}#detail_decorate_root .magic-1{overflow:hidden;width:750px;height:318px;margin-top:0;margin-bottom:0;margin-left:0;margin-right:0}#detail_decorate_root .magic-2{margin-top:0;margin-left:0;width:750px;height:318px}#detail_decorate_root .magic-3{border-bottom-style:solid;border-bottom-color:#53647a;font-family:Roboto;font-size:24px;color:#53647a;font-style:normal;border-bottom-width:2px;padding-top:8px;padding-bottom:4px}#detail_decorate_root .magic-4{overflow:hidden;width:750px;height:61px;margin-top:0;margin-bottom:0;margin-left:0;margin-right:0}#detail_decorate_root .magic-5{margin-top:0;margin-left:0;width:750px;height:61px}#detail_decorate_root .magic-6{vertical-align:top}#detail_decorate_root .magic-7{padding:0;margin:0;color:#333;font-size:14px;padding-left:4px;font-weight:bold;white-space:pre-wrap}#detail_decorate_root .magic-8{vertical-align:top;display:block;padding-right:4px;box-sizing:border-box;padding-left:4px}#detail_decorate_root .magic-9{vertical-align:top;padding-bottom:4px;box-sizing:border-box;padding-top:4px}#detail_decorate_root .magic-10{padding:0;margin:0;white-space:pre-wrap;font-size:14px}#detail_decorate_root .magic-11{width:750px;border-collapse:collapse}#detail_decorate_root .magic-12{min-height:18px;padding:5px 10px;width:245px;min-height:18px;box-sizing:content-box}#detail_decorate_root .magic-13{min-height:18px;padding:5px 10px;width:458px;min-height:18px;box-sizing:content-box}#detail_decorate_root .magic-14{overflow:hidden;width:750px;height:750px;margin-top:0;margin-bottom:0;margin-left:0;margin-right:0}#detail_decorate_root .magic-15{margin-top:0;margin-left:0;width:750px;height:750px}#detail_decorate_root .magic-16{overflow:hidden;width:750px;height:634.5307917888563px;margin-top:0;margin-bottom:0;margin-left:0;margin-right:0}#detail_decorate_root .magic-17{margin-top:0;margin-left:0;width:750px;height:634.5307917888563px}#detail_decorate_root .magic-18{overflow:hidden;width:750px;height:568px;margin-top:0;margin-bottom:0;margin-left:0;margin-right:0}#detail_decorate_root .magic-19{margin-top:0;margin-left:0;width:750px;height:568px}#detail_decorate_root .magic-20{margin-bottom:10px;overflow:hidden}#detail_decorate_root .magic-21{overflow:hidden;width:750px;height:747px;margin-top:0;margin-bottom:0;margin-left:0;margin-right:0}#detail_decorate_root .magic-22{margin-top:0;margin-left:0;width:750px;height:747px}#detail_decorate_root .magic-23{overflow:hidden;width:750px;height:1307px;margin-top:0;margin-bottom:0;margin-left:0;margin-right:0}#detail_decorate_root .magic-24{margin-top:0;margin-left:0;width:750px;height:1307px}#detail_decorate_root .magic-25{overflow:hidden;width:750px;height:578px;margin-top:0;margin-bottom:0;margin-left:0;margin-right:0}#detail_decorate_root .magic-26{margin-top:0;margin-left:0;width:750px;height:578px}#detail_decorate_root .magic-27{overflow:hidden;width:750px;height:1059px;margin-top:0;margin-bottom:0;margin-left:0;margin-right:0}#detail_decorate_root .magic-28{margin-top:0;margin-left:0;width:750px;height:1059px}#detail_decorate_root .magic-29{overflow:hidden;width:750px;height:590px;margin-top:0;margin-bottom:0;margin-left:0;margin-right:0}#detail_decorate_root .magic-30{margin-top:0;margin-left:0;width:750px;height:590px}#detail_decorate_root .magic-31{overflow:hidden;width:750px;height:798px;margin-top:0;margin-bottom:0;margin-left:0;margin-right:0}#detail_decorate_root .magic-32{margin-top:0;margin-left:0;width:750px;height:798px}#detail_decorate_root .magic-33{overflow:hidden;width:750px;height:573px;margin-top:0;margin-bottom:0;margin-left:0;margin-right:0}#detail_decorate_root .magic-34{margin-top:0;margin-left:0;width:750px;height:573px}#detail_decorate_root .magic-35{overflow:hidden;width:750px;height:769px;margin-top:0;margin-bottom:0;margin-left:0;margin-right:0}#detail_decorate_root .magic-36{margin-top:0;margin-left:0;width:750px;height:769px}#detail_decorate_root .magic-37{overflow:hidden;width:750px;height:606px;margin-top:0;margin-bottom:0;margin-left:0;margin-right:0}#detail_decorate_root .magic-38{margin-top:0;margin-left:0;width:750px;height:606px}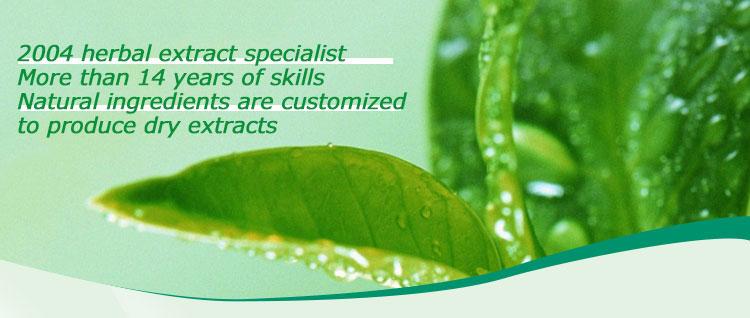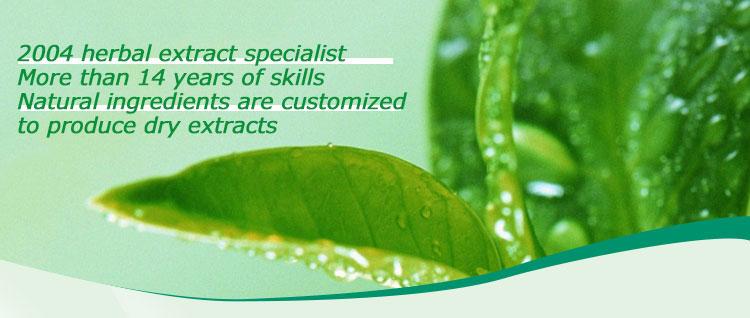 Products Description


Hericium erinaceus is a common type of broad-leaved trunk or the large succulent fungus in the tree hole, which turns yellow-brown and hairy after ripening. It is a valuable homologous fungus. Chinese medicine believes that Hericium erinaceus is flat, sweet, and good for five internal organs, helping digestion; it has the effects of strengthening stomach, tonic, anti-cancer, and kidney essence; attending to eat less stool, stomach and duodenal ulcer, shallow Epigastric gastritis, neurasthenia, esophageal cancer, stomach cancer, dizziness, impotence and other diseases. A large number of studies have shown that the extract of Hericium erinaceus is rich in nutrients and has remarkable effects, so it can be used as a raw material for various health care products and functional foods. Hericium erinaceus contains a variety of biologically active ingredients such as polysaccharides, cephalosporins, cephalosporins, glycoproteins, polyphenols and etc. But polysaccharides are considered to be a variety of pharmacological treatments.
| | |
| --- | --- |
| Product Name | Hericium Erinaceus Extract |
| Specification | 30% 50% Polysaccharides |
| Appearance | Brown Powder |
| Grade | Food Grade |
| Test methold | HPLC |
| Extraction Type | Solvent Extraction |
| MOQ | 1KG |
| Storage conditions | Store in cool & dry place, Keep away from strong light and heat. |
| Customized | Available |
| Sample | Available |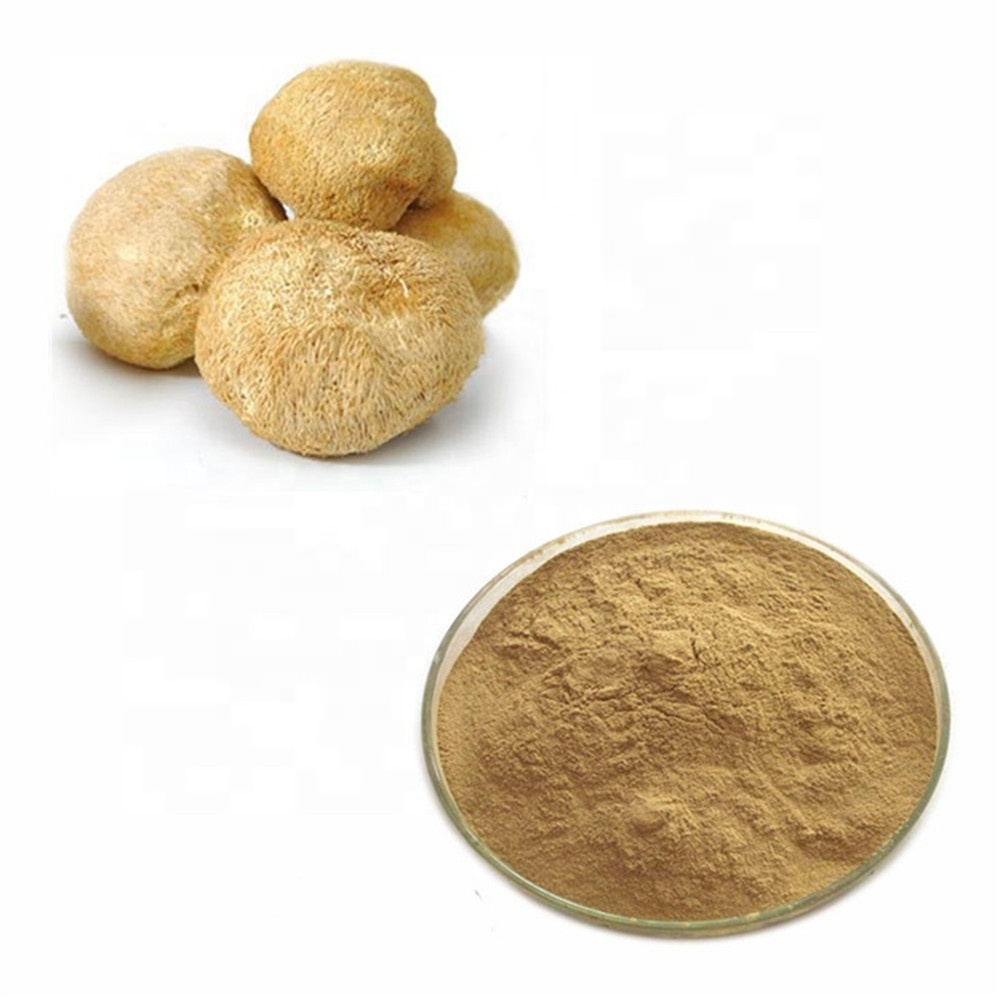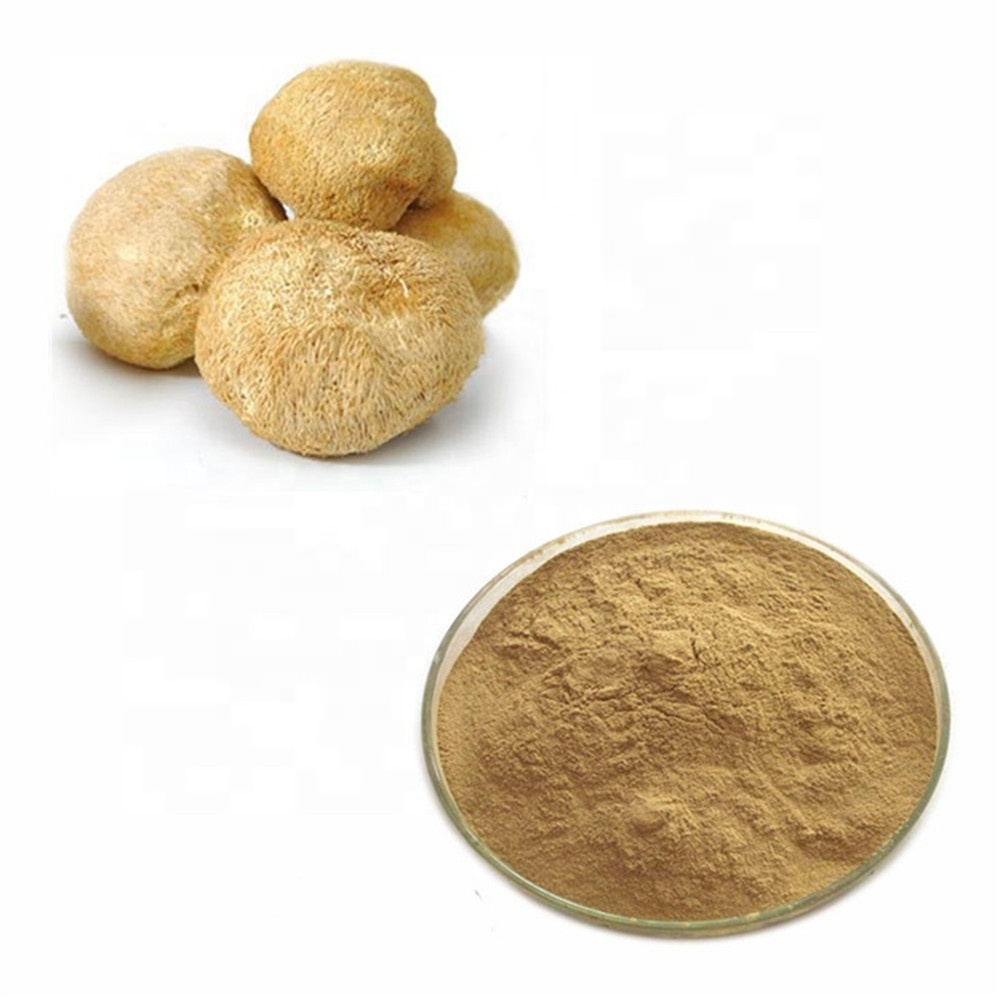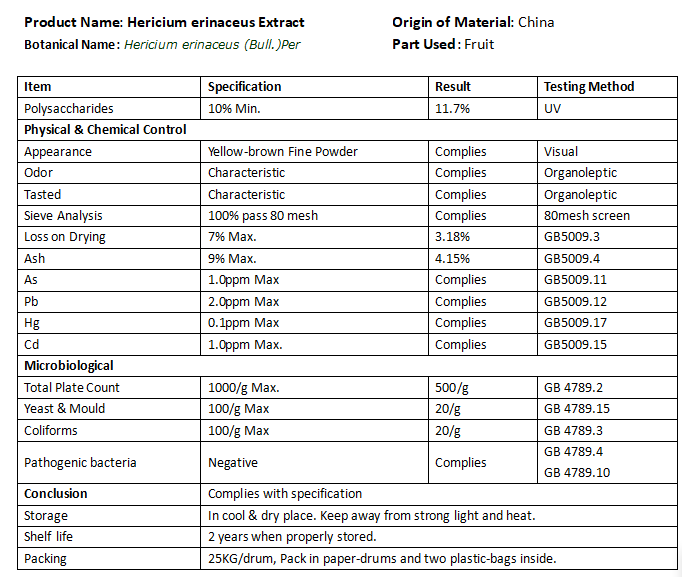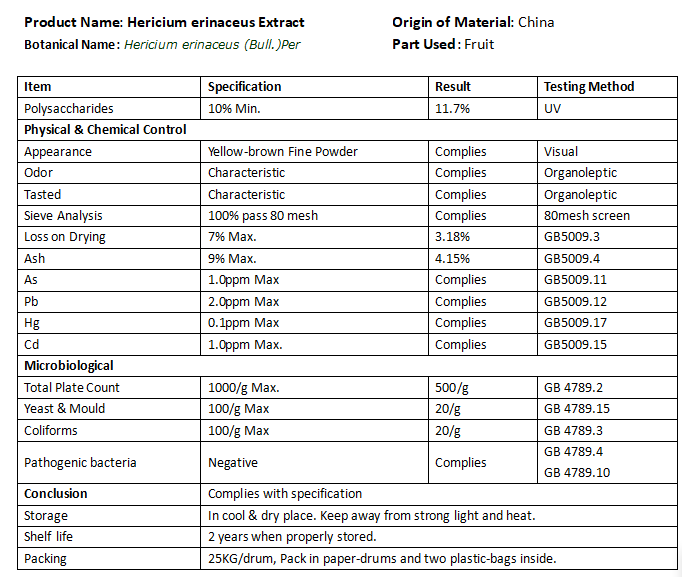 Product features


1. Lions mane extract can nourish organs, repair gastrointestinal ulcers, and cure chronic gastricism, duodenum ulcer and other enteron diseases; 2. Lions mane extract can improve body's immunity, having anti-fatigue, anti-oxidation, anti-mutagenic, hypolipidemic, anti-aging and other effects; 3. Lions mane extract Polysaccharide extracts have been used to assist gastric cancer, esophagus, cardiac cancer, colorectal cancer; 4. Lions mane extract contain unsaturated fatty acids which is propitious to the circulation of blood and can reduce blood cholesterin content, so Hericium erinaceus is also the ideal food for those who are high blood pressure or with heart or blood vessel disease;Application area


1. Lions mane extract has been wildly applied in healthy care products industry; 2. Lions mane extract has been applied in the functional foods fields; 3. Lions mane extract can be added in the
Beverage
industry;
Advantage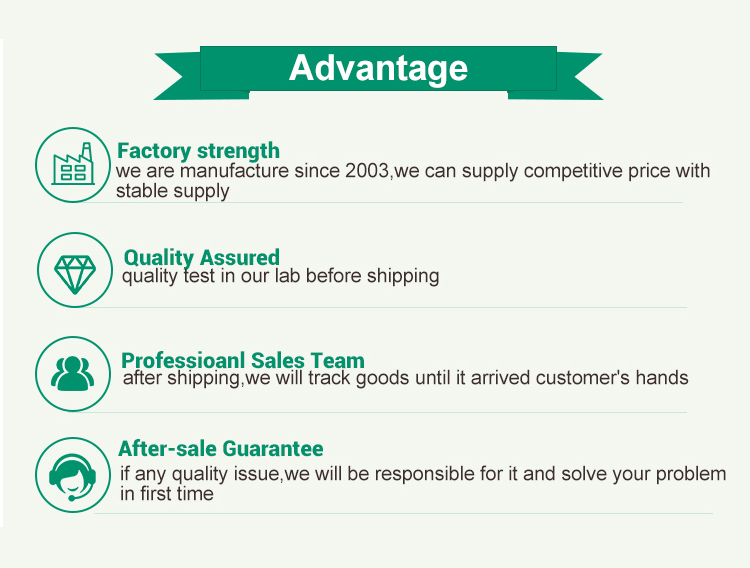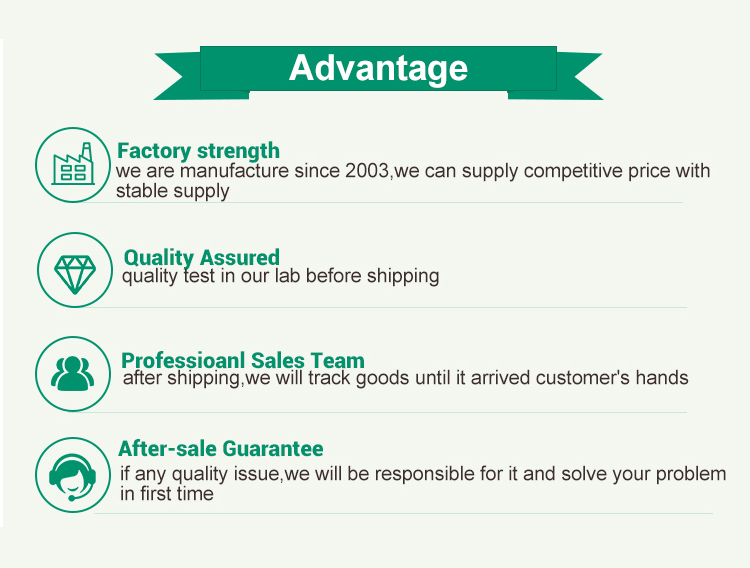 Recommended by sellerNatural Health Care Cordyceps sinensis powder$13.00 - $20.00 / Kilogram1.0 KilogramsPlant extracts Synthetic 98%
Resveratrol
powder$80.00 - $260.00 / Kilogram1.0 KilogramsAbout us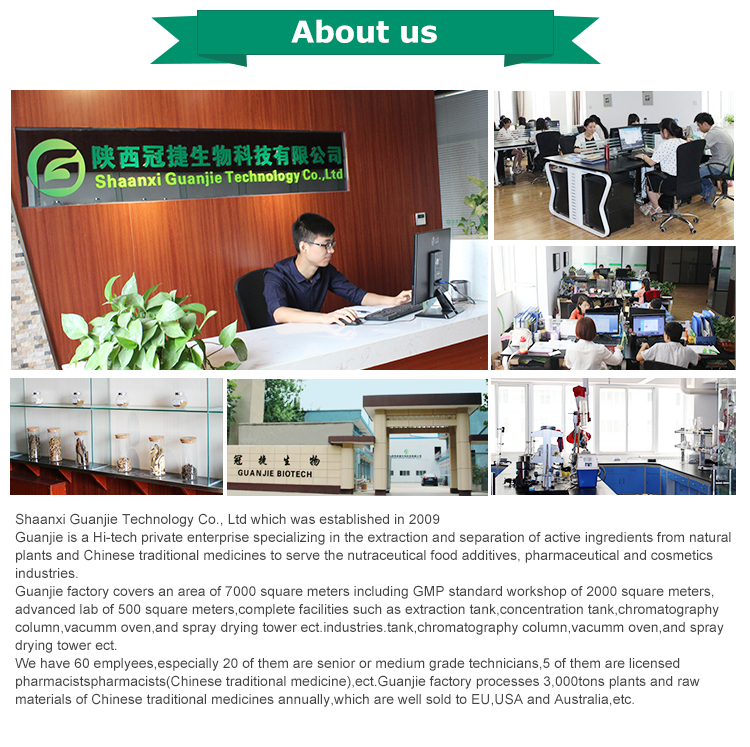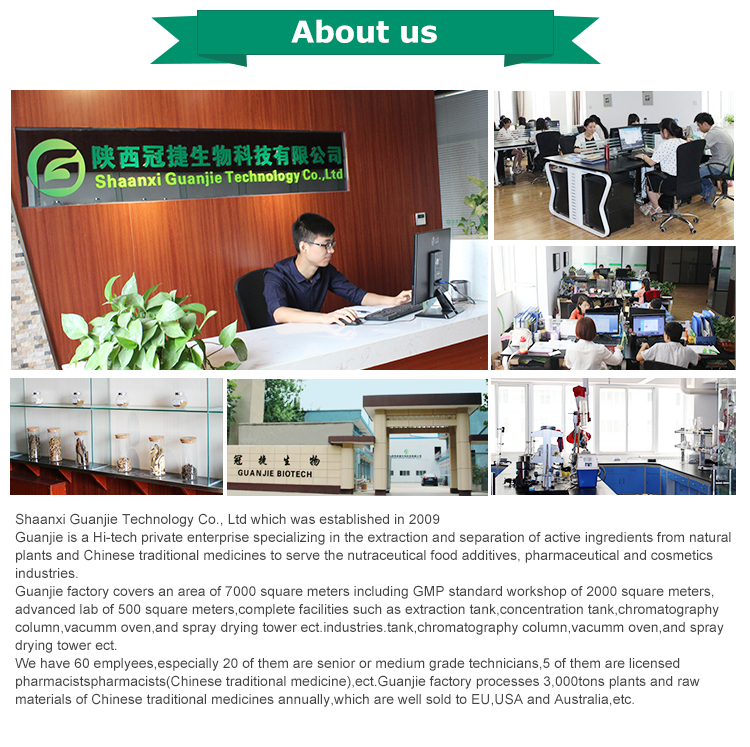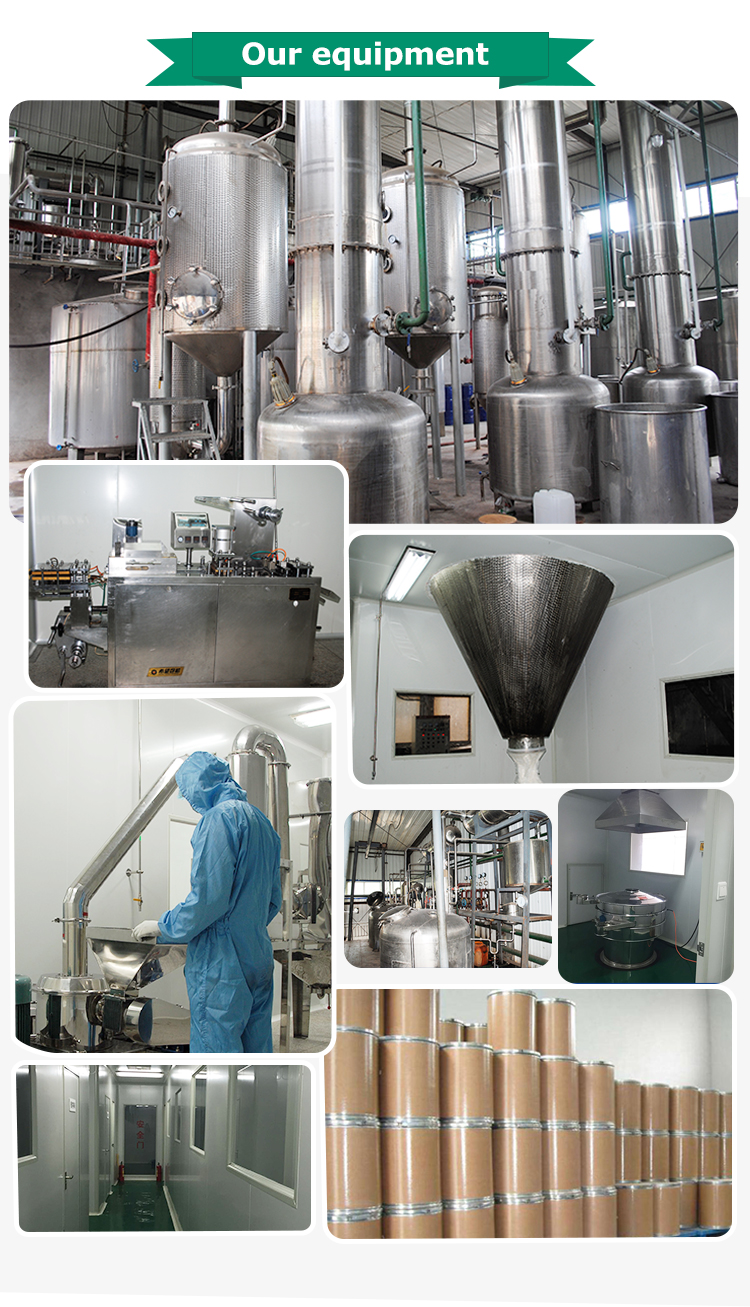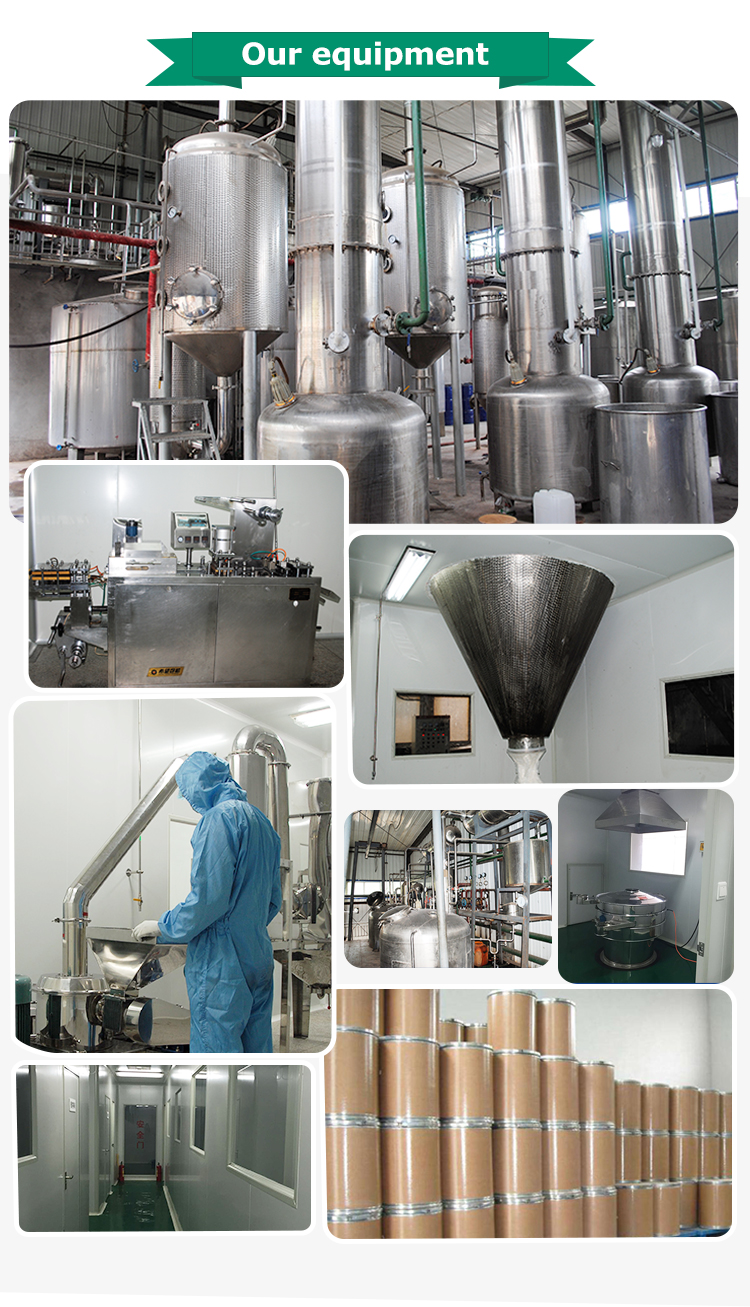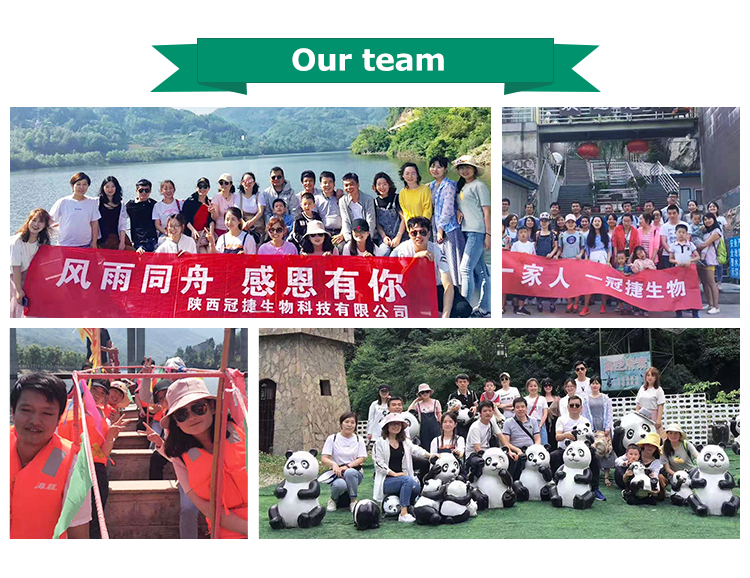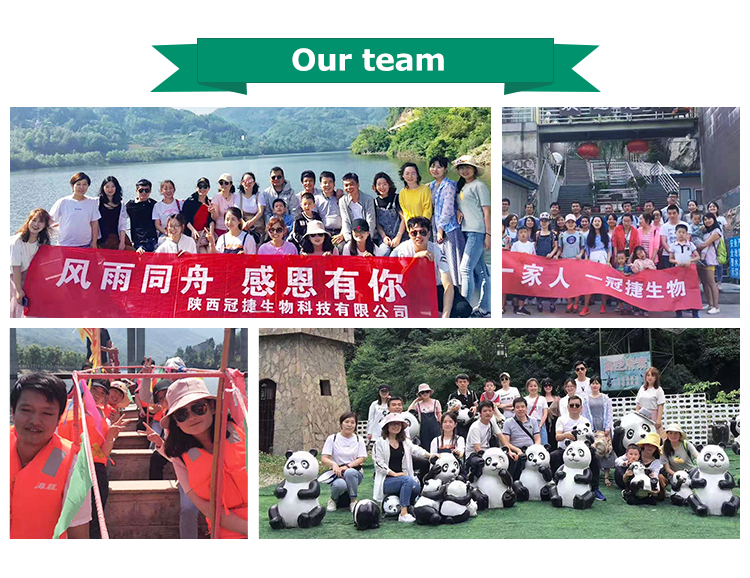 Our certificate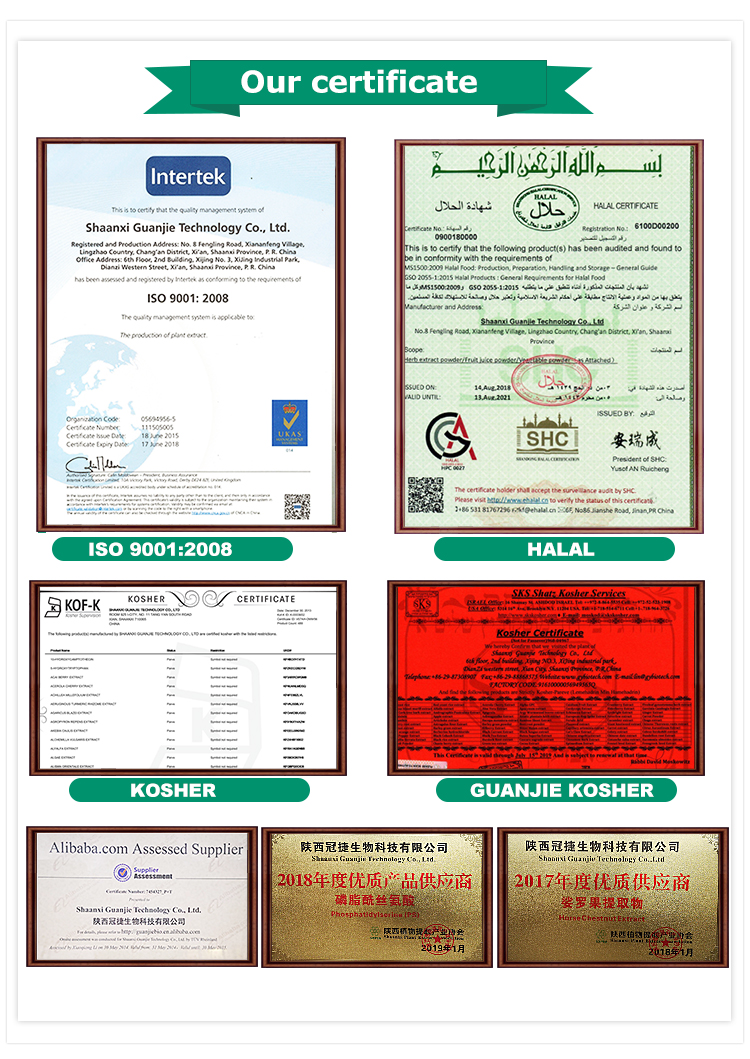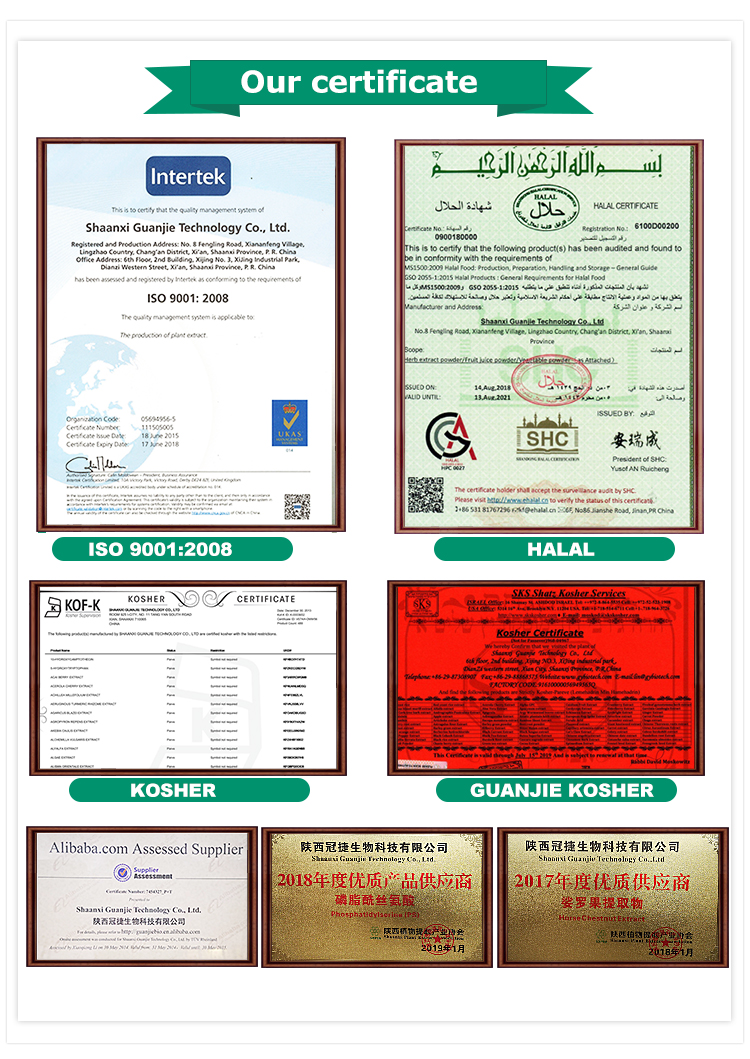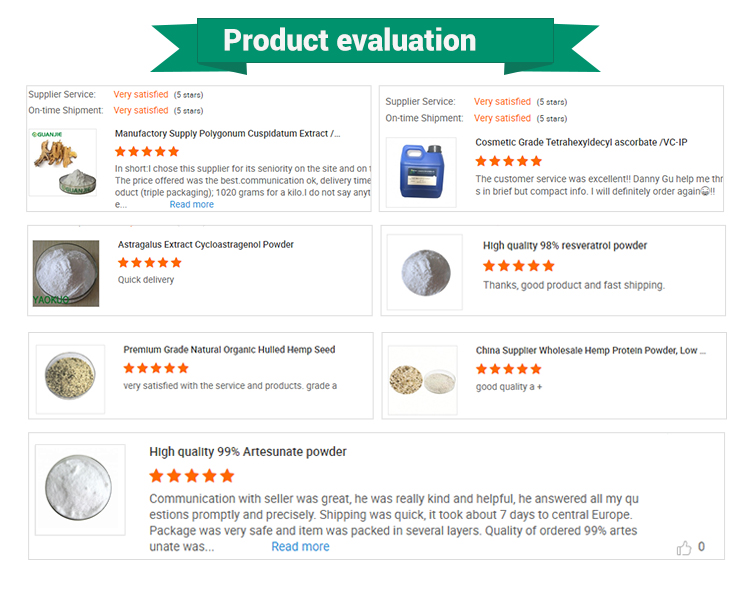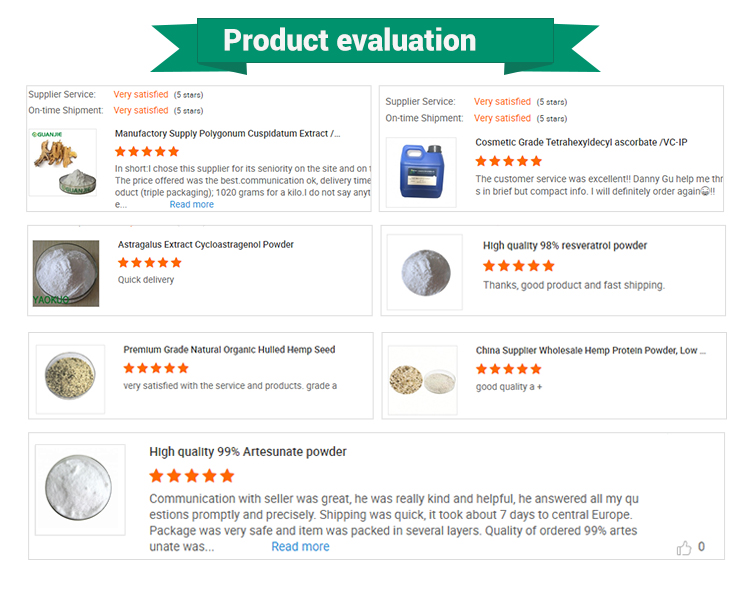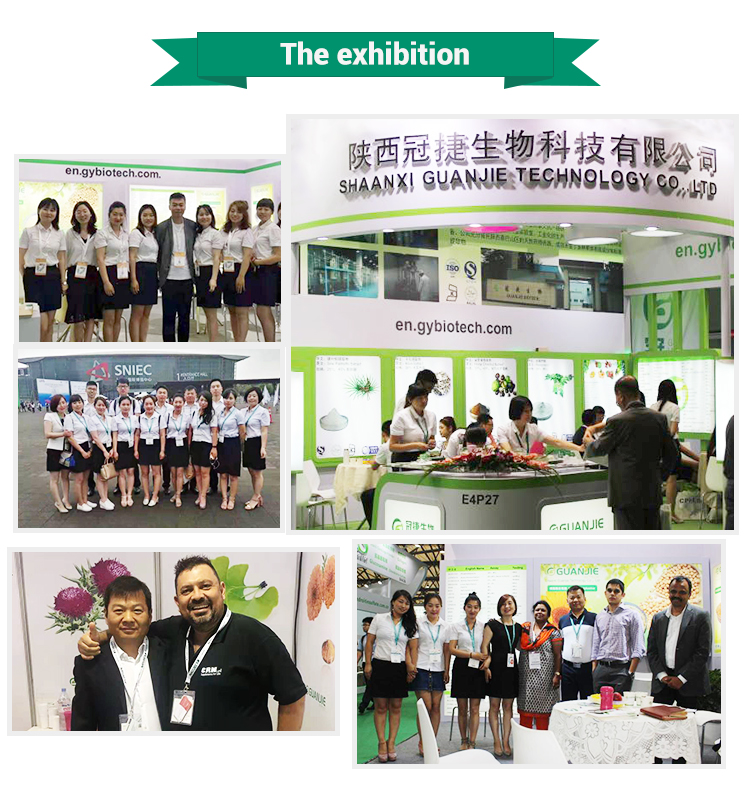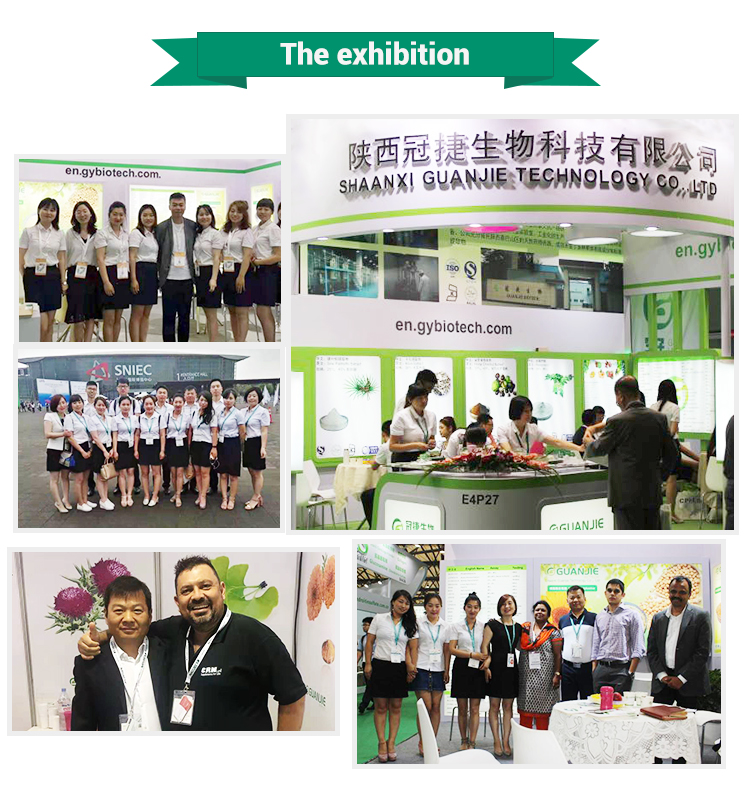 Packaging and shipping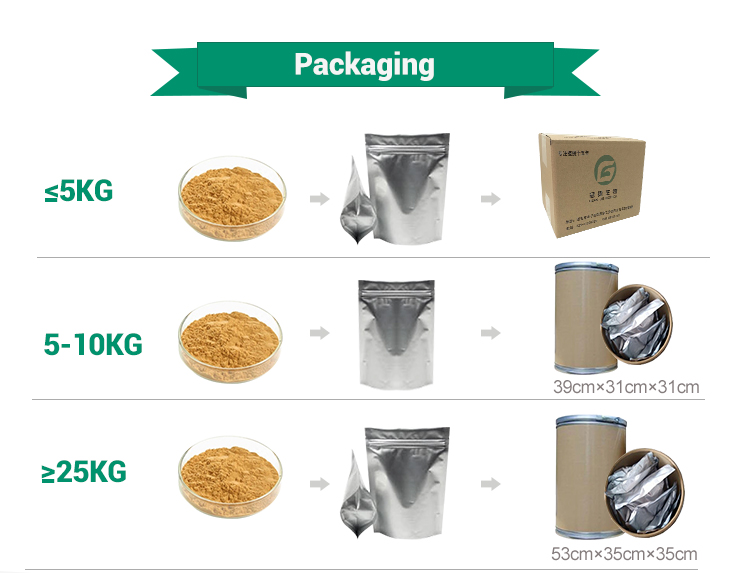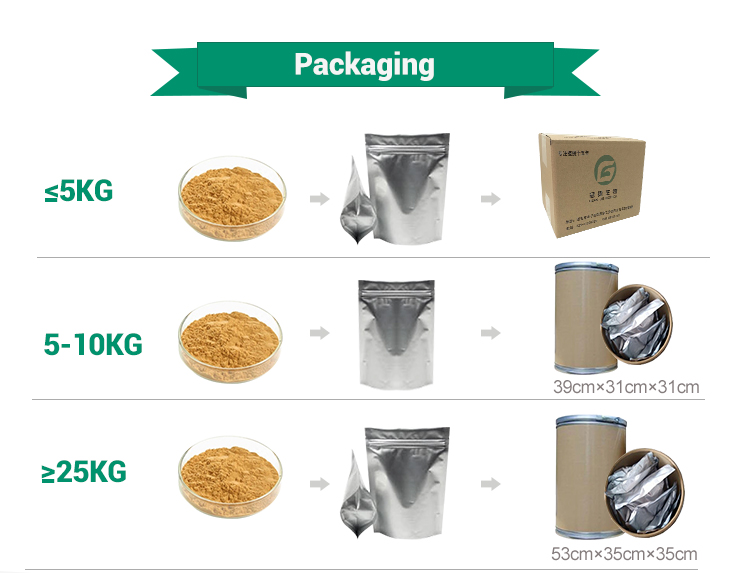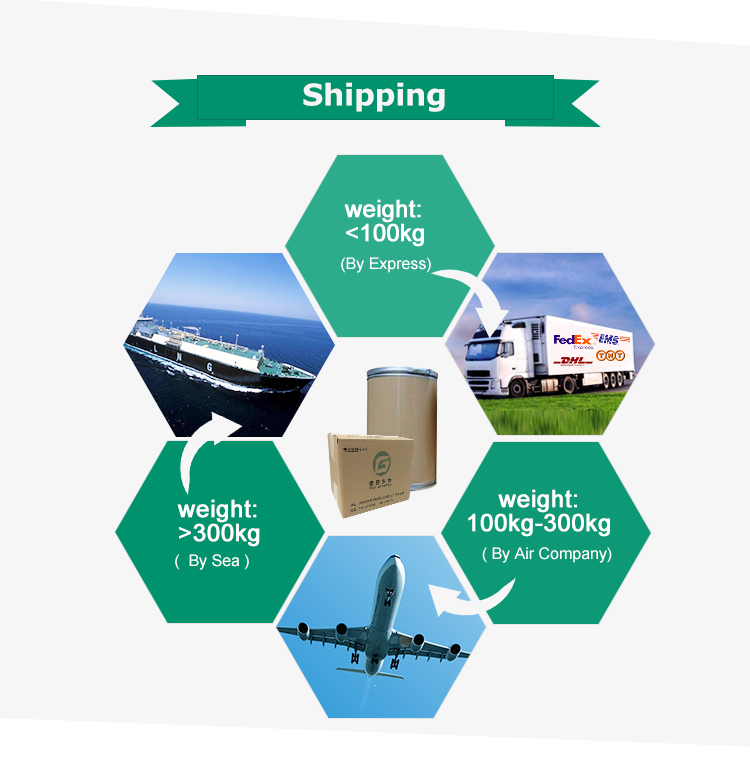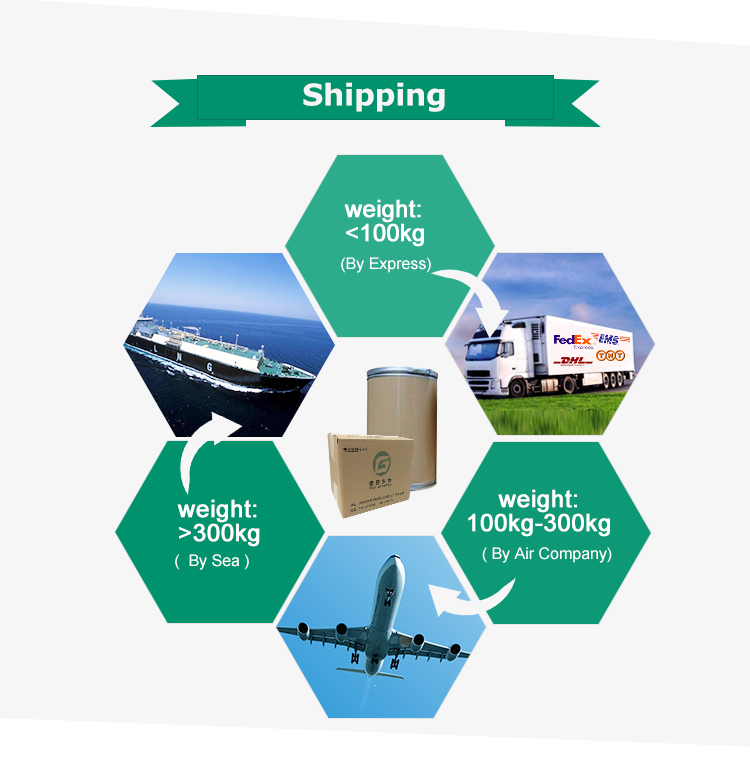 FAQ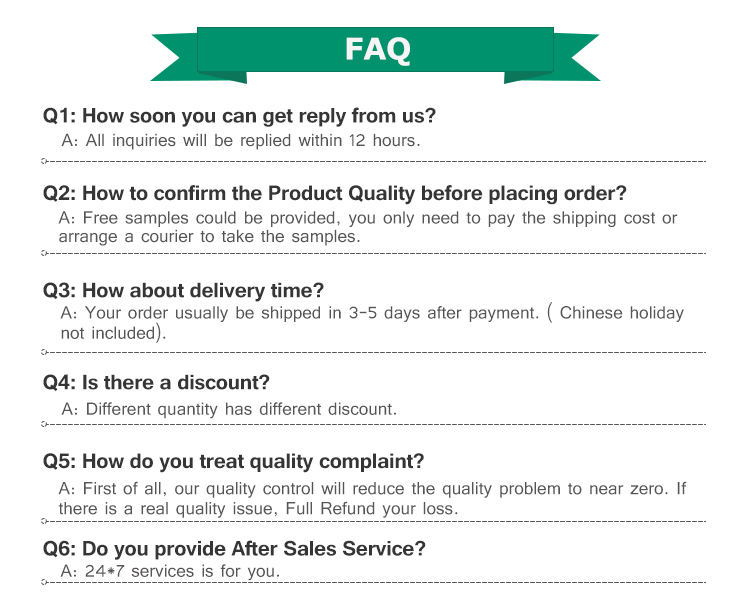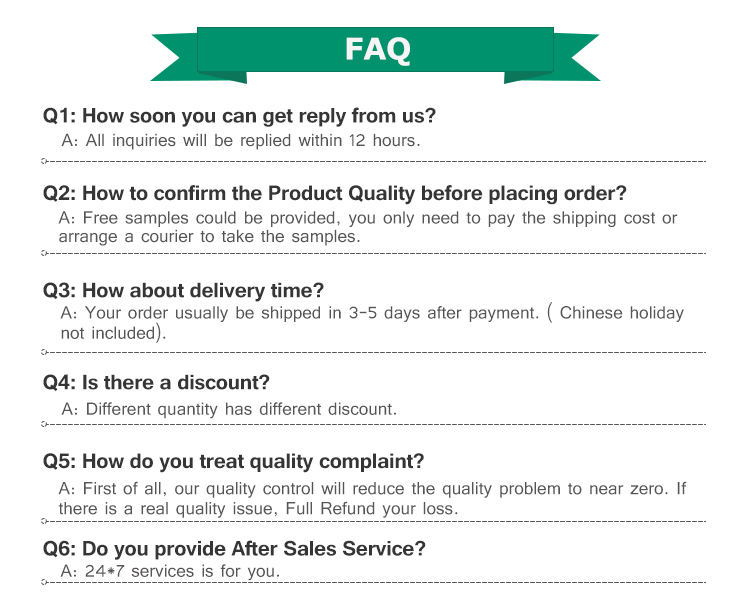 Contact us if you need more details on Hericium Erinaceus Extract. We are ready to answer your questions on packaging, logistics, certification or any other aspects about Hericium Erinaceus Mushroom Extract、Hericium Erinaceus Glucan Extract. If these products fail to match your need, please contact us and we would like to provide relevant information.
Product Categories : Promotion Product