High Quality Top Grade 100%natural red yeast rice extract
Product Description
#detail_decorate_root .magic-0{width:750px}#detail_decorate_root .magic-1{overflow:hidden;width:750px;height:318px;margin-top:0;margin-bottom:0;margin-left:0;margin-right:0}#detail_decorate_root .magic-2{margin-top:0;margin-left:0;width:750px;height:318px}#detail_decorate_root .magic-3{border-bottom-style:solid;border-bottom-color:#53647a;font-family:Roboto;font-size:24px;color:#53647a;font-style:normal;border-bottom-width:2px;padding-top:8px;padding-bottom:4px}#detail_decorate_root .magic-4{overflow:hidden;width:750px;height:61px;margin-top:0;margin-bottom:0;margin-left:0;margin-right:0}#detail_decorate_root .magic-5{margin-top:0;margin-left:0;width:750px;height:61px}#detail_decorate_root .magic-6{vertical-align:top}#detail_decorate_root .magic-7{padding:0;margin:0;color:#333;font-size:14px;padding-left:4px;font-weight:bold;white-space:pre-wrap}#detail_decorate_root .magic-8{vertical-align:top;display:block;padding-right:4px;box-sizing:border-box;padding-left:4px}#detail_decorate_root .magic-9{vertical-align:top;padding-bottom:4px;box-sizing:border-box;padding-top:4px}#detail_decorate_root .magic-10{padding:0;margin:0;white-space:pre-wrap;font-size:14px}#detail_decorate_root .magic-11{width:750px;border-collapse:collapse}#detail_decorate_root .magic-12{min-height:18px;padding:5px 10px;width:241px;min-height:18px;box-sizing:content-box}#detail_decorate_root .magic-13{min-height:18px;padding:5px 10px;width:460px;min-height:18px;box-sizing:content-box}#detail_decorate_root .magic-14{overflow:hidden;width:750px;height:750px;margin-top:0;margin-bottom:0;margin-left:0;margin-right:0}#detail_decorate_root .magic-15{margin-top:0;margin-left:0;width:750px;height:750px}#detail_decorate_root .magic-16{overflow:hidden;width:750px;height:1040.3439153439153px;margin-top:0;margin-bottom:0;margin-left:0;margin-right:0}#detail_decorate_root .magic-17{margin-top:0;margin-left:0;width:750px;height:1040.3439153439153px}#detail_decorate_root .magic-18{overflow:hidden;width:750px;height:568px;margin-top:0;margin-bottom:0;margin-left:0;margin-right:0}#detail_decorate_root .magic-19{margin-top:0;margin-left:0;width:750px;height:568px}#detail_decorate_root .magic-20{margin-bottom:10px;overflow:hidden}#detail_decorate_root .magic-21{overflow:hidden;width:750px;height:747px;margin-top:0;margin-bottom:0;margin-left:0;margin-right:0}#detail_decorate_root .magic-22{margin-top:0;margin-left:0;width:750px;height:747px}#detail_decorate_root .magic-23{overflow:hidden;width:750px;height:1307px;margin-top:0;margin-bottom:0;margin-left:0;margin-right:0}#detail_decorate_root .magic-24{margin-top:0;margin-left:0;width:750px;height:1307px}#detail_decorate_root .magic-25{overflow:hidden;width:750px;height:578px;margin-top:0;margin-bottom:0;margin-left:0;margin-right:0}#detail_decorate_root .magic-26{margin-top:0;margin-left:0;width:750px;height:578px}#detail_decorate_root .magic-27{overflow:hidden;width:750px;height:1059px;margin-top:0;margin-bottom:0;margin-left:0;margin-right:0}#detail_decorate_root .magic-28{margin-top:0;margin-left:0;width:750px;height:1059px}#detail_decorate_root .magic-29{overflow:hidden;width:750px;height:590px;margin-top:0;margin-bottom:0;margin-left:0;margin-right:0}#detail_decorate_root .magic-30{margin-top:0;margin-left:0;width:750px;height:590px}#detail_decorate_root .magic-31{overflow:hidden;width:750px;height:798px;margin-top:0;margin-bottom:0;margin-left:0;margin-right:0}#detail_decorate_root .magic-32{margin-top:0;margin-left:0;width:750px;height:798px}#detail_decorate_root .magic-33{overflow:hidden;width:750px;height:573px;margin-top:0;margin-bottom:0;margin-left:0;margin-right:0}#detail_decorate_root .magic-34{margin-top:0;margin-left:0;width:750px;height:573px}#detail_decorate_root .magic-35{overflow:hidden;width:750px;height:769px;margin-top:0;margin-bottom:0;margin-left:0;margin-right:0}#detail_decorate_root .magic-36{margin-top:0;margin-left:0;width:750px;height:769px}#detail_decorate_root .magic-37{overflow:hidden;width:750px;height:606px;margin-top:0;margin-bottom:0;margin-left:0;margin-right:0}#detail_decorate_root .magic-38{margin-top:0;margin-left:0;width:750px;height:606px}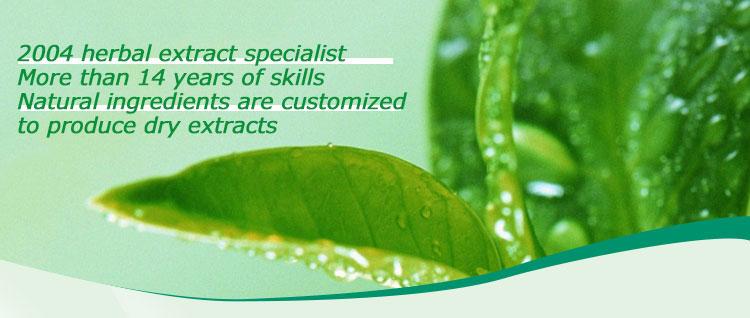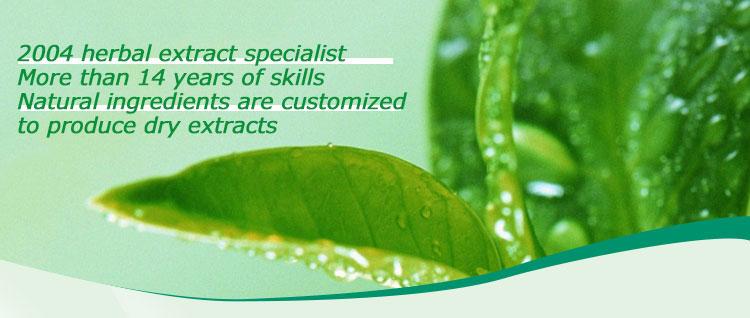 Products Description


Red yeast rice was first made in China, has 1000 years of production, application history. It is unique in China and neighboring countries, the traditional rice fermentation product. With rice, rice, glutinous rice, rice as a raw material, Monascus fermentation. It is also the traditional use of natural pigments. Red yeast rice, or monascus purpureus, is yeast grown on rice. It has been used as a dietary staple in many Asian countries and it is currently used as a nutritional supplement taken to manage cholesterollevels. Used in China for over a thousand years, red yeast rice has now found its way to American consumers looking for alternatives to statin therapy. In Traditional Chinese Medicine, red yeast rice was used to improve blood circulation and to aid in digestion. It has now been found to lower blood lipids, including cholesterol and triglycerides. Recorded use of red yeast rice goes back as far as the Chinese Tang Dynasty in 800 A.D. Red yeast rice health benefits are found in its compounds known as monacolins, known to inhibit cholesterol synthesis. One of these compounds, monocolin K, is known to inhibit HMG-CoA reductase, an enzyme that triggers cholesterol production. Because of these naturally occurring statins, red yeast rice is sold as an over the counter cholesterol control supplement. Human studies, which began in the 1970's, have confirmed the benefits of red yeast rice in lowering cholesterol. A study at the UCLA School of Medicine of 83 people with high cholesterol showed a significant reduction in their total cholesterol, LDL and triglyceride levels after twelve weeks. Study participants were given 2.4 grams of red yeast rice daily and ate a diet with no more than 30% fat intake.
| | |
| --- | --- |
| Product Name | Red Yeast Rice Extract |
| Active ingredient | lovastatin /monacolin K |
| Latin name | Monascus Purpureus |
| Color | HPLC |
| Test methold | Wild in central and southern China |
| Specification | 0.3%,0.4%,0.5%,1%,3%,5% |
| MOQ | 1KG |
| Storage conditions | Store in cool & dry place, Keep away from strong light and heat. |
| Customized | Available |
| Sample | Available |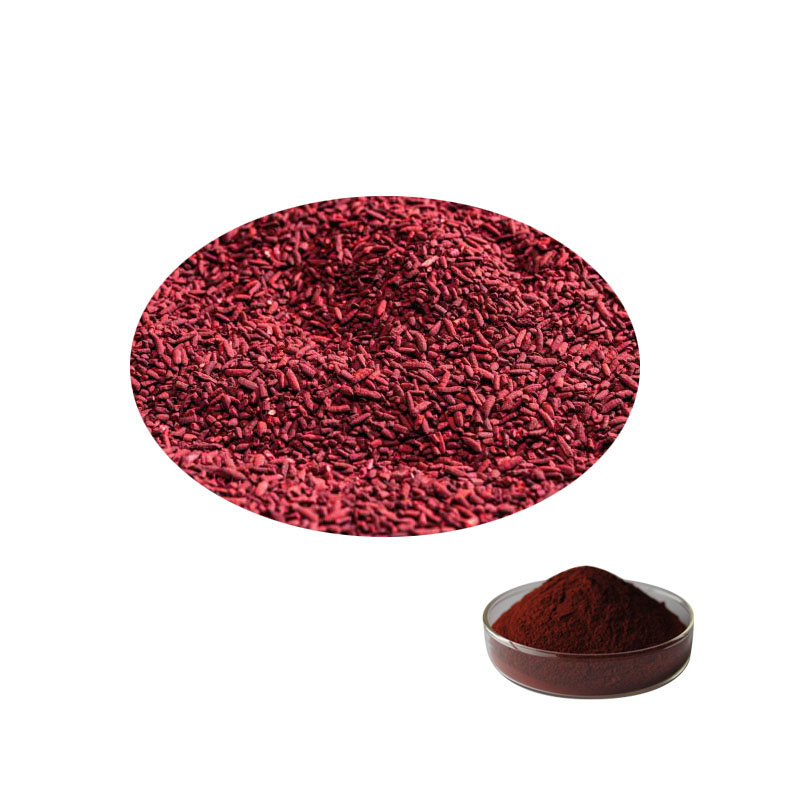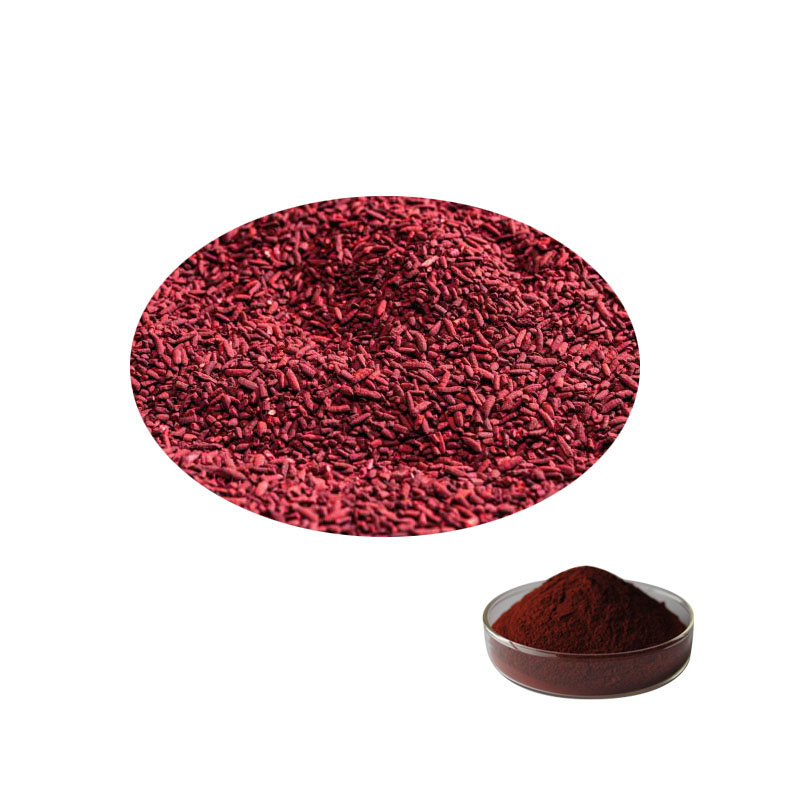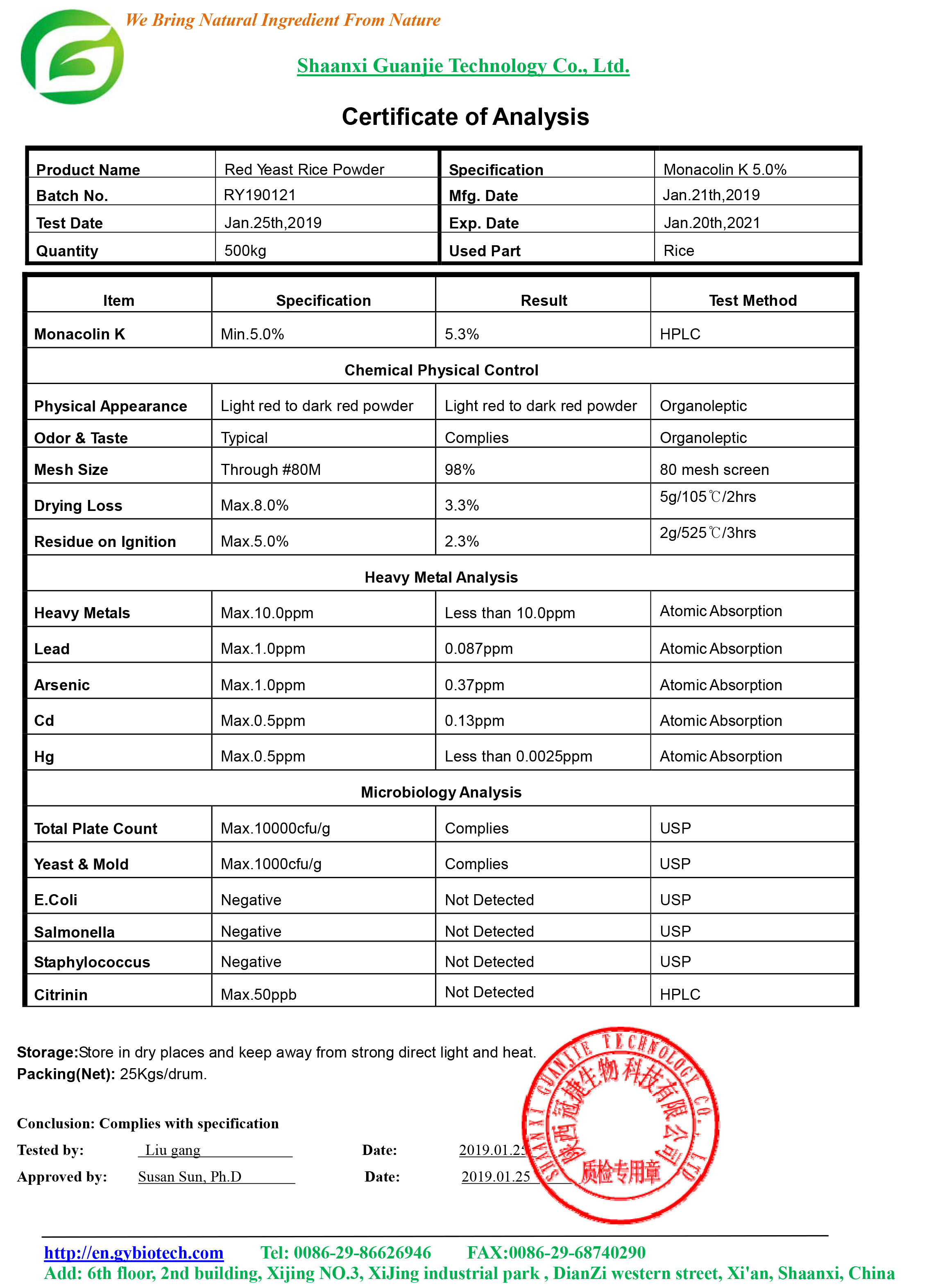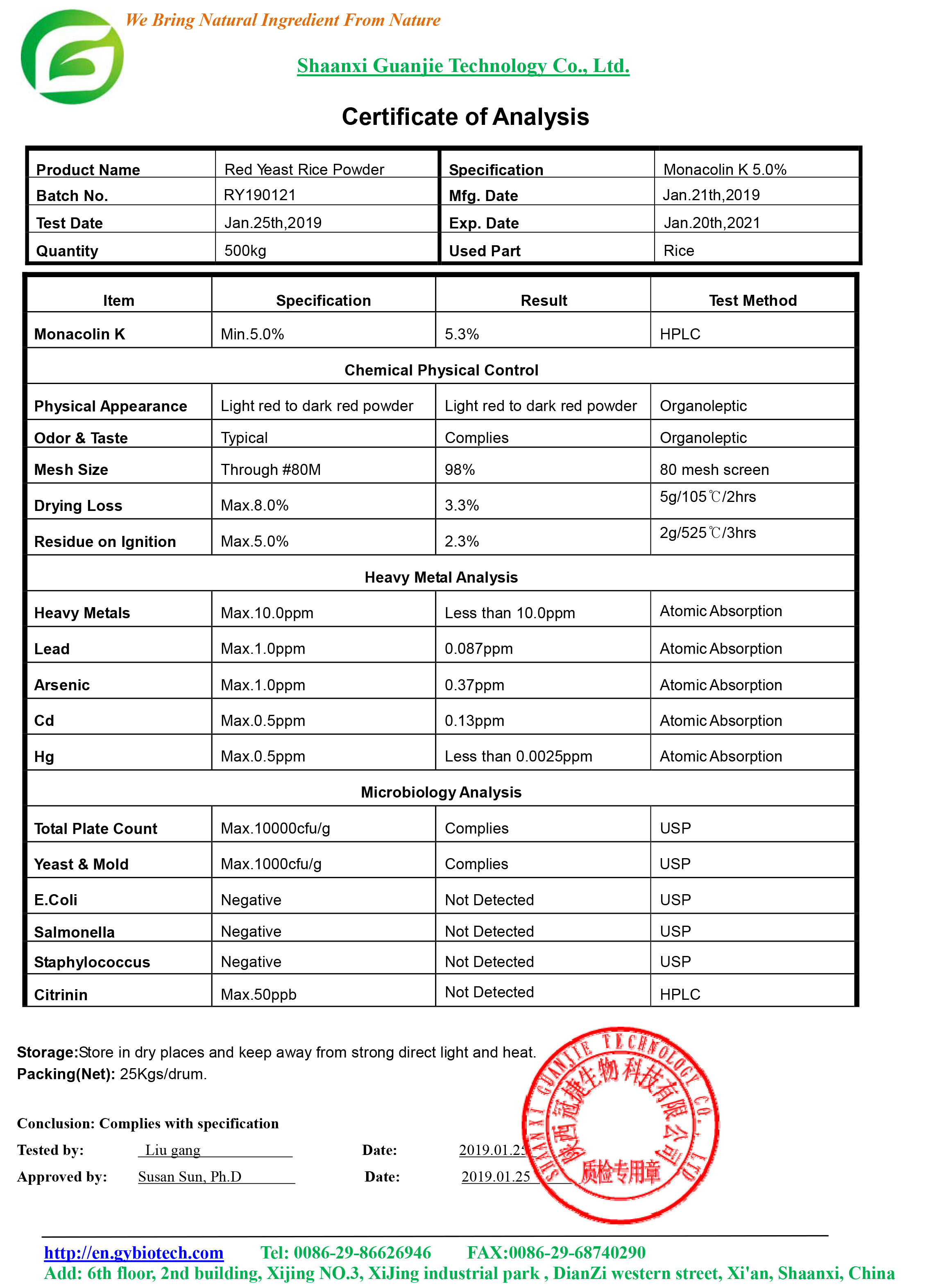 Product features


A mass of researches have already indicated that Red Yeast Rice significantly benefits man's health in aspects as follows:
1. Decrease LDL cholesterol and rise HDL cholesterol without side effects, and inhibit cholesterol synthesis in the liver by
inhibiting the action of HMG-CoA reductase which is known to raise cholesterol levels to keep cholesterol levels in check.
2. Support healthy blood pressure levels, balance blood sugar, lower serum lipid levels, improve blood circulation, promote cardiovascular health;
3. Promote healthy spleen and stomach function;
4. Benefit for bone health and function;
5. Improve digestion, promote normal cell growth, and slow down the aging process.Application area


1. Red yeast rice used for lowering blood pressure and total cholesterol; 2. Red yeast rice used for improving blood circulation and benefiting stomach; 3. Red yeast rice used for reducing the occurring of Alzheimer's disease.Advantage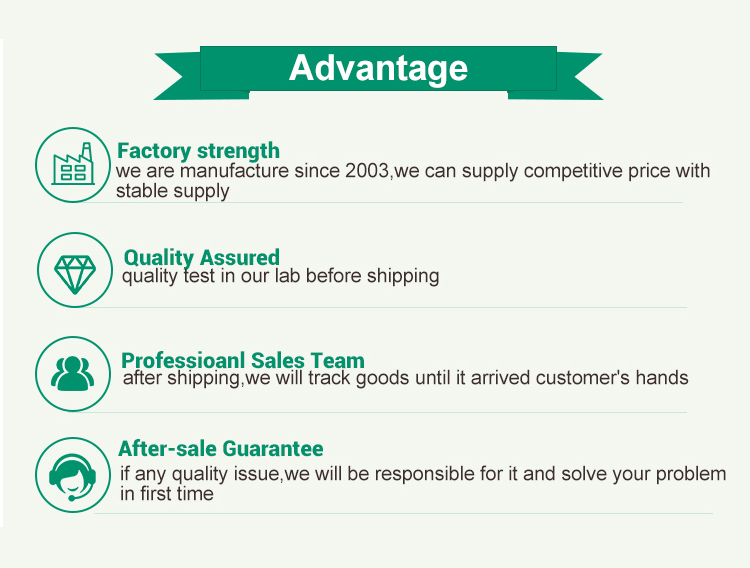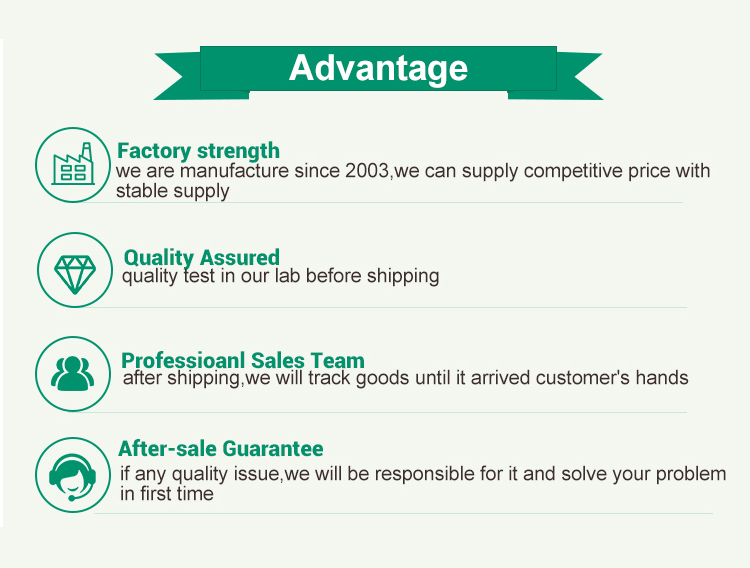 Recommended by sellerMagnolia Bark Extract Pure Honokiol Powder 98% HPLC$400.00 - $500.00 / Kilogram1 KilogramHigh Quality natural alpha arbutin powder$260.00 - $300.00 / Kilogram1 KilogramBest Quality Food Grade bromelain price$10.00 - $130.00 / Kilogram500.0 KilogramsAbout us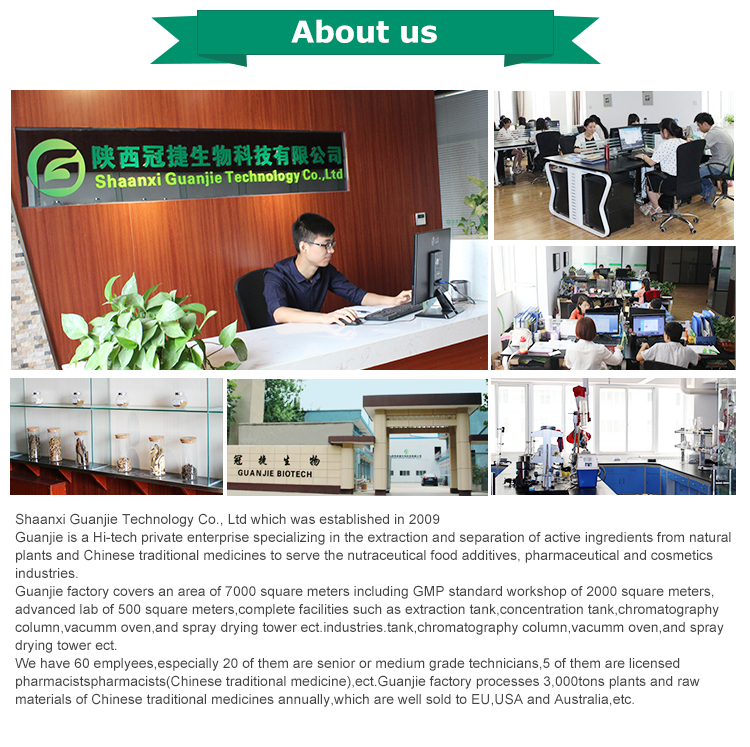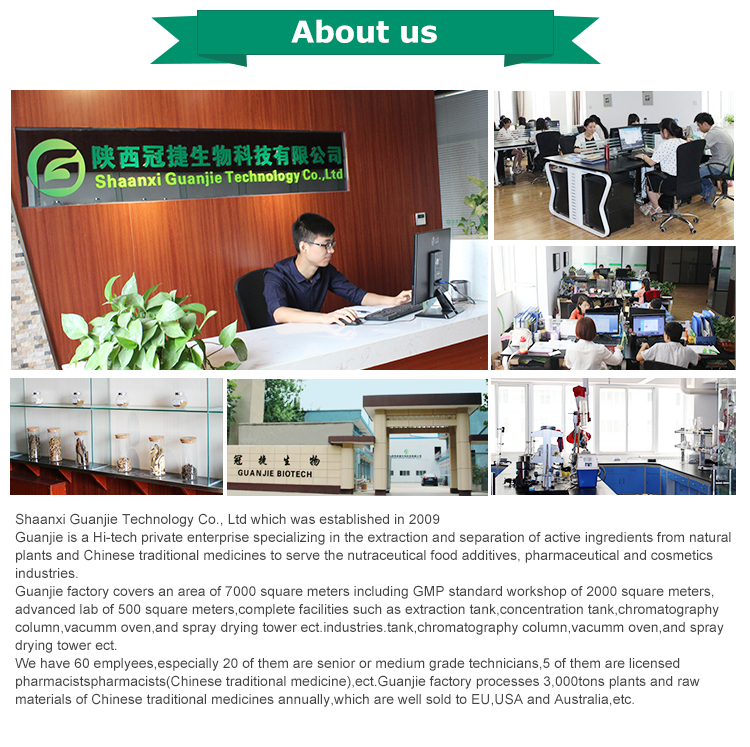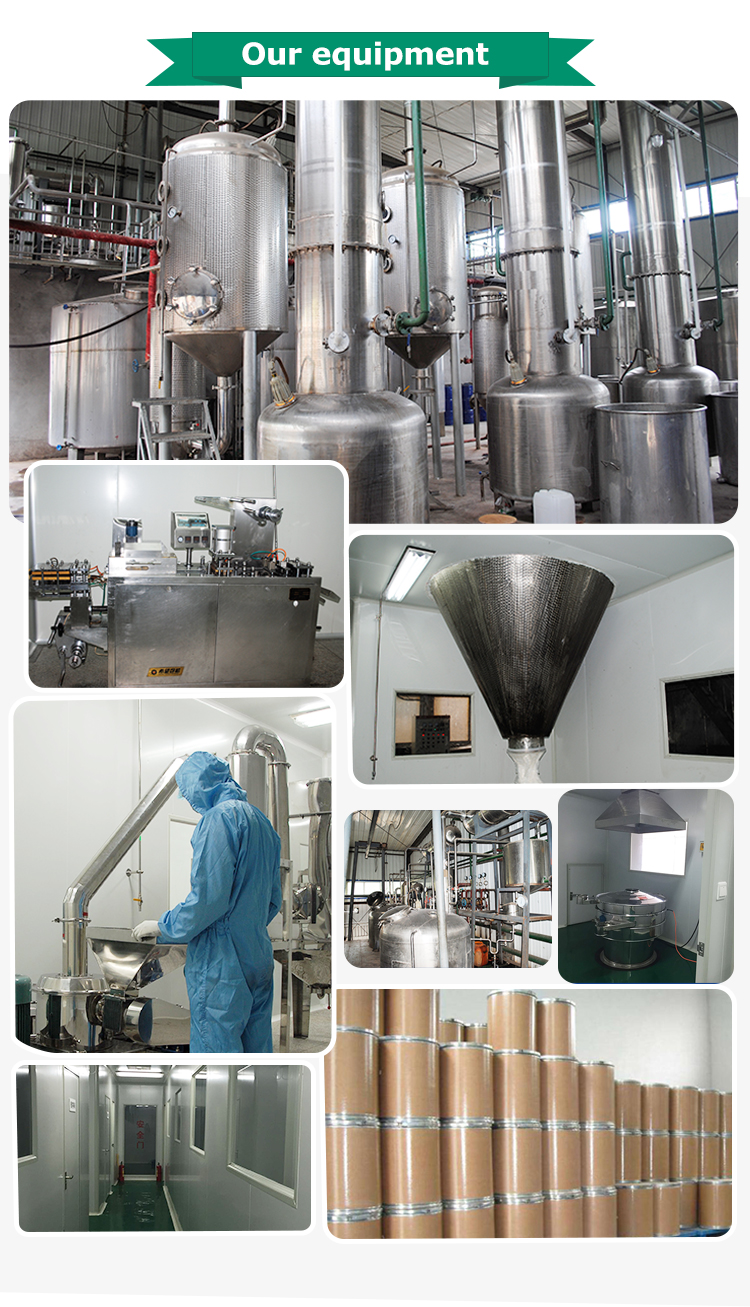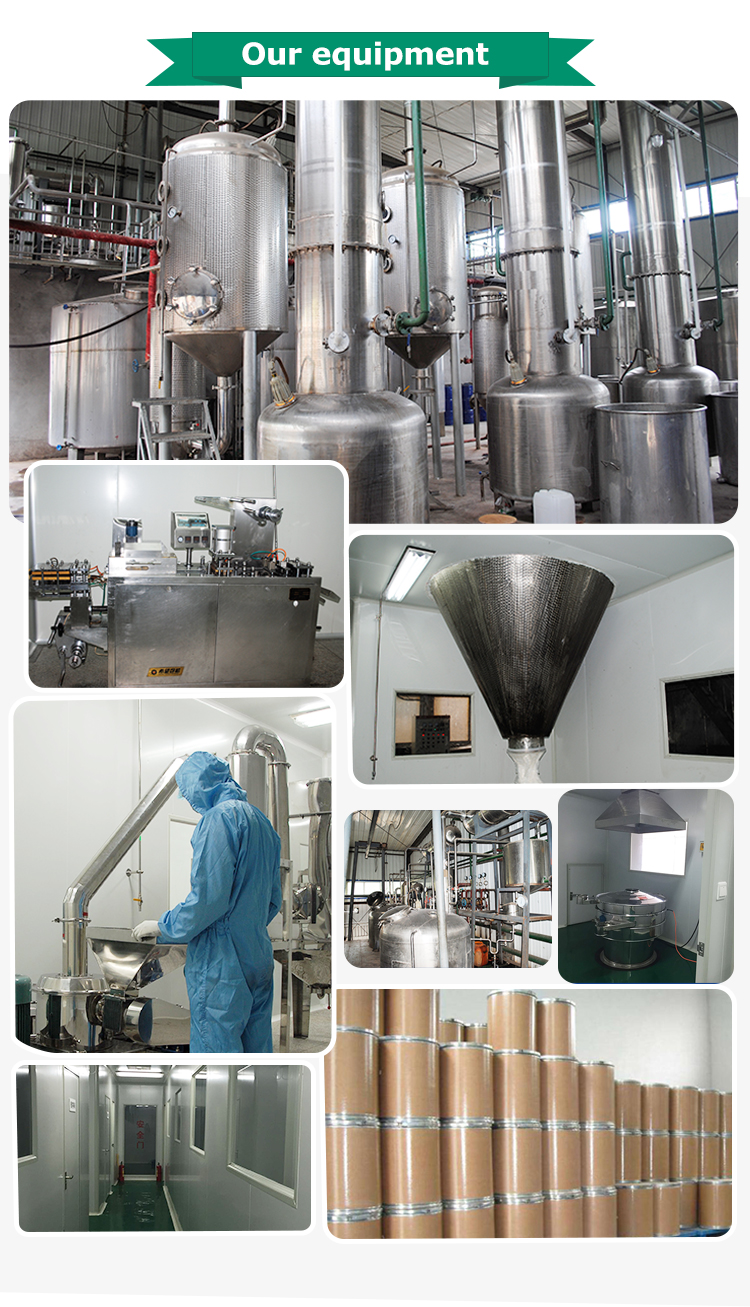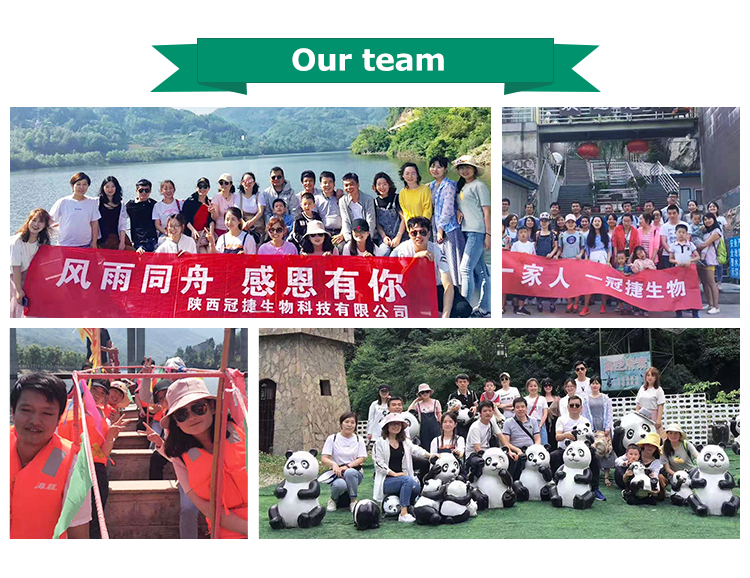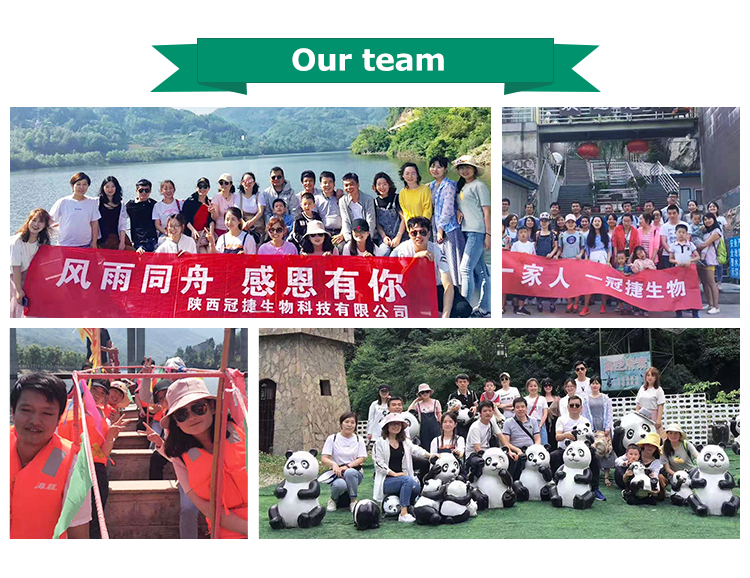 Our certificate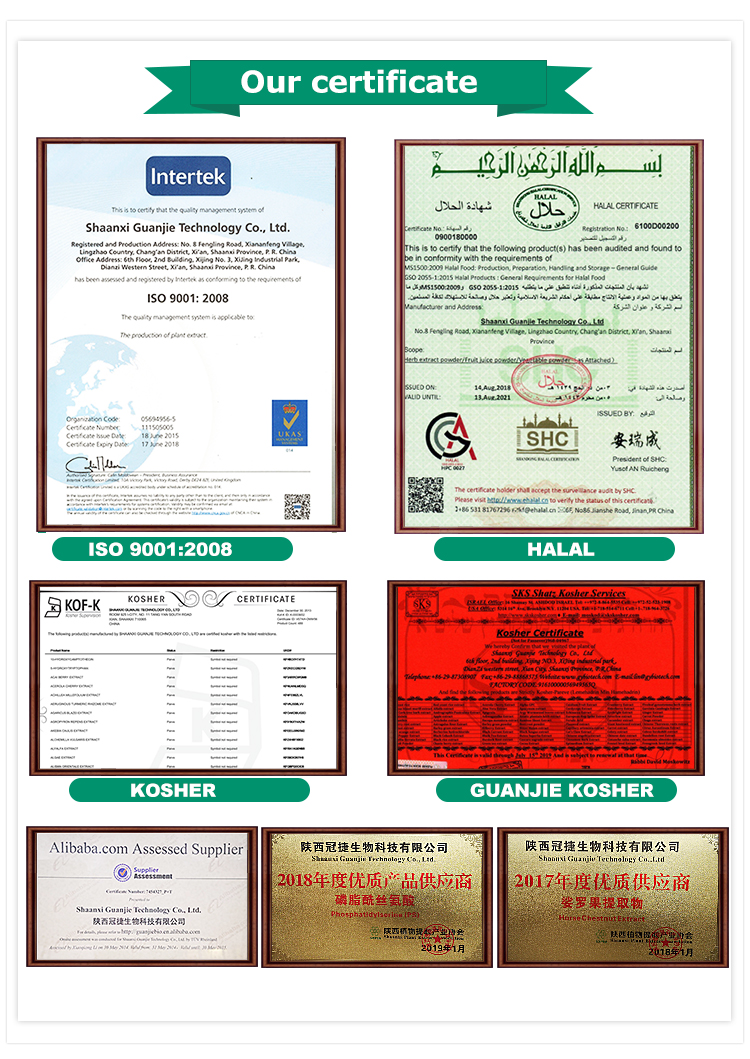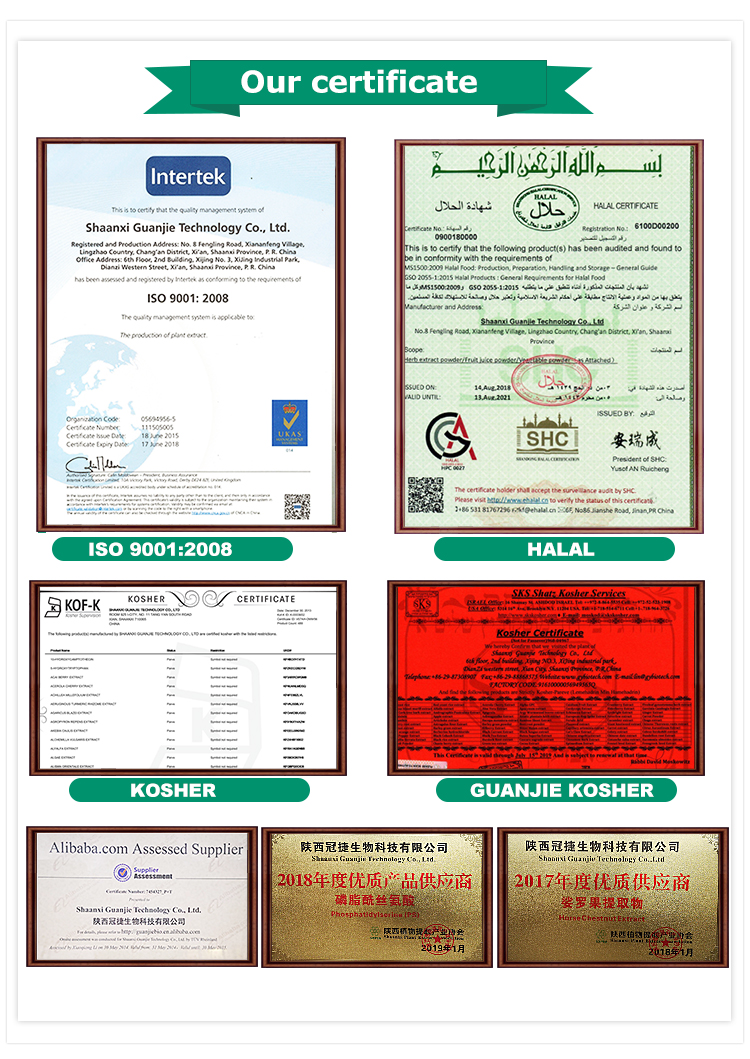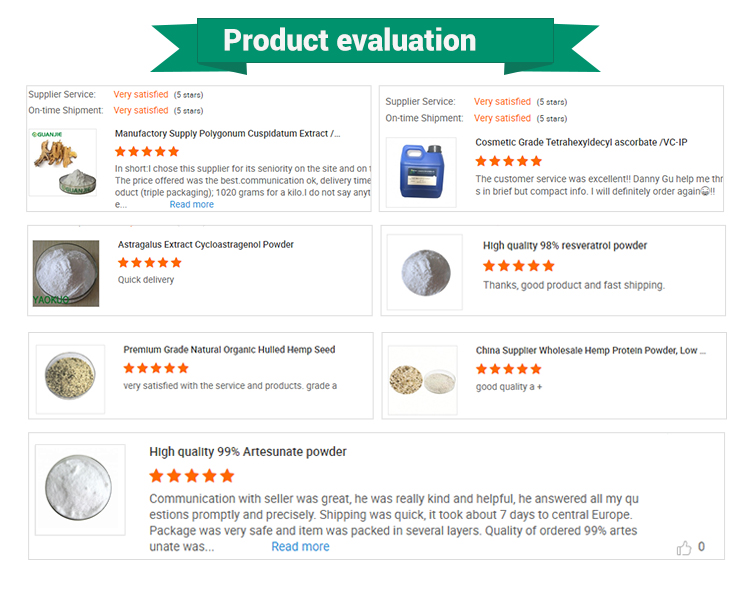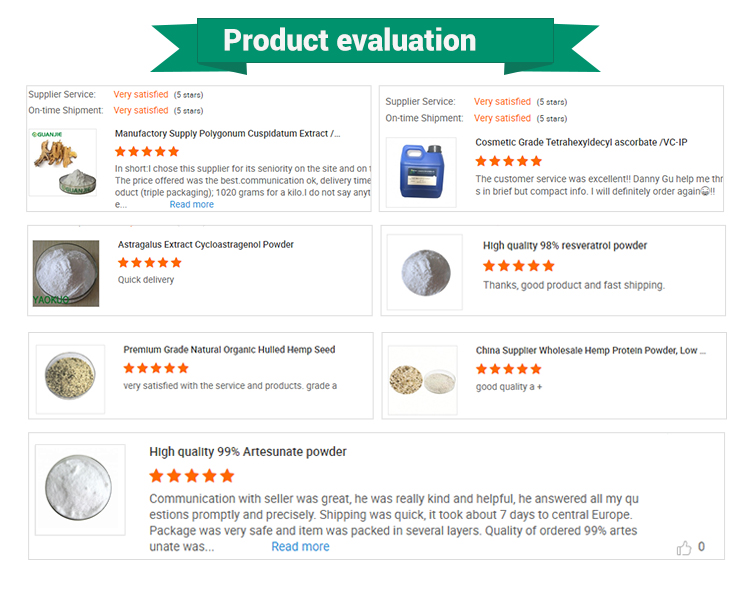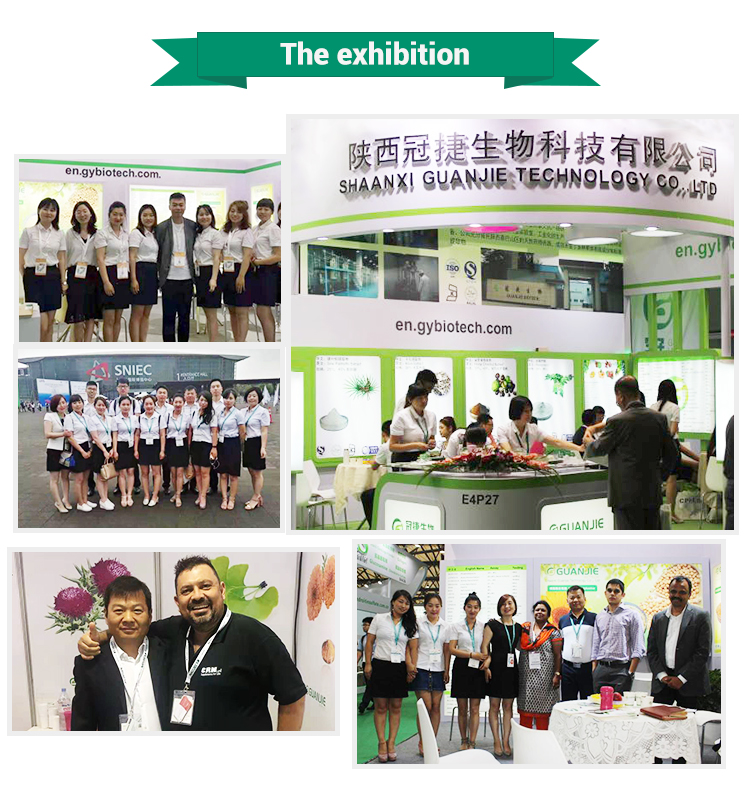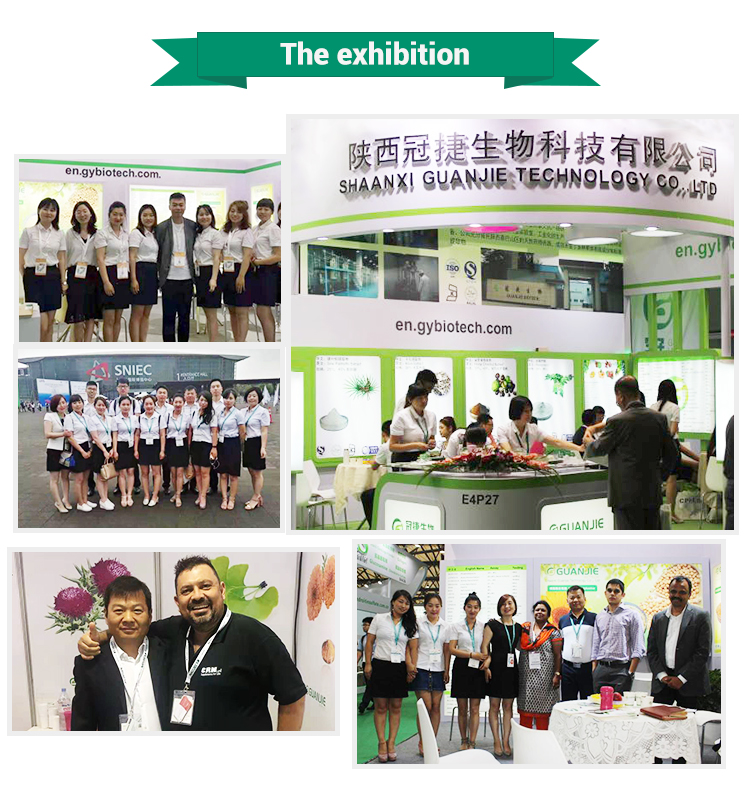 Packaging and shipping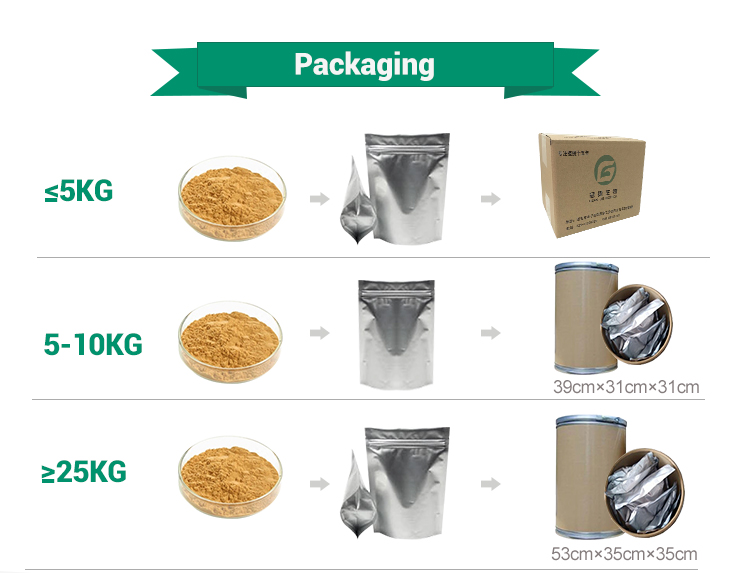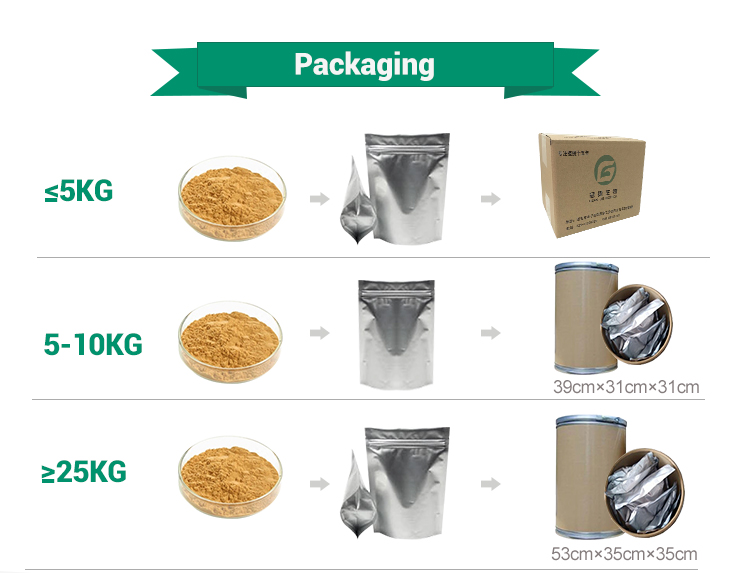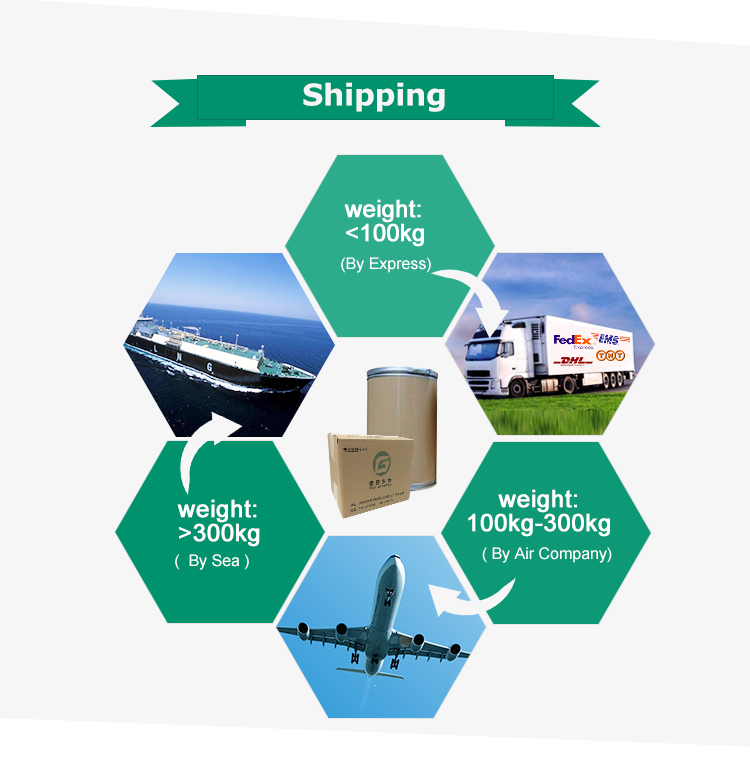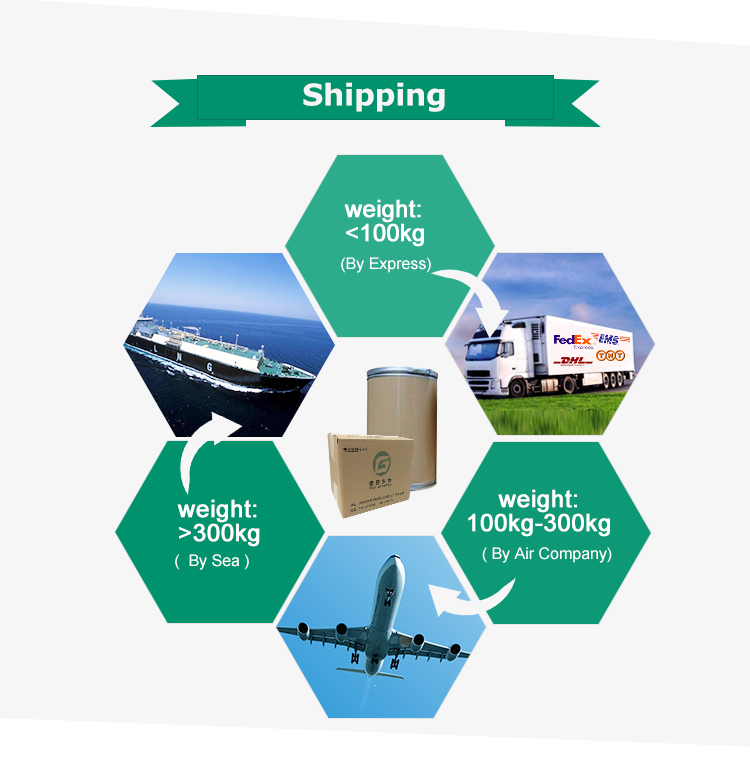 FAQ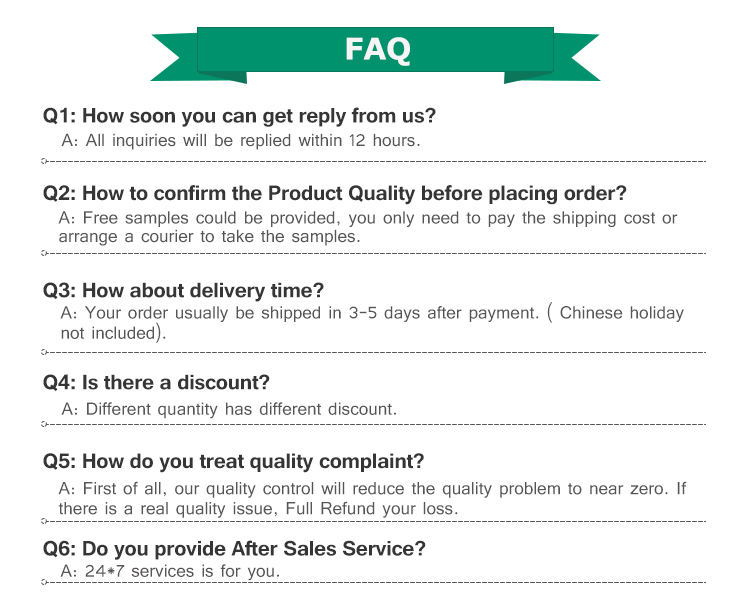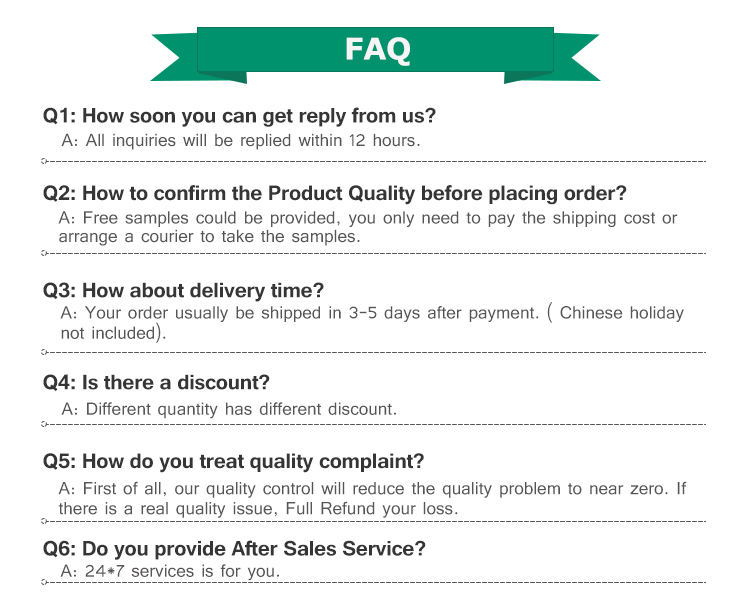 Contact us if you need more details on Red Yeast Rice Extract. We are ready to answer your questions on packaging, logistics, certification or any other aspects about High Quality Red Rice Yeast、100%natural Red Yeast Rice Extract. If these products fail to match your need, please contact us and we would like to provide relevant information.
Product Categories : Promotion Product